6th January 2019 (PST) –
Cerevo Introduces ZECH-1 – A Sensor Device for Motor Sports with Full HD Streaming
Capture the race with sensor data, visualize in real time, and share to team members instantly
Cerevo Inc., an Internet connected consumer electronics manufacturer based in Tokyo, Japan, announces a new addition to its XON sports equipment brand.
Cerevo has developed a sensor device with streaming function, ZECH-1, that captures driving conditions with multiple integrated sensors, synthesizes visualized data and camera images in real time, and can live stream video in Full HD.
Cerevo will exhibit ZECH-1 at CES 2019 to be held from January 8, 2019 in Las Vegas. The release of ZECH-1 is scheduled for the summer of 2019 and will cost 999 US dollars. (tax excluded).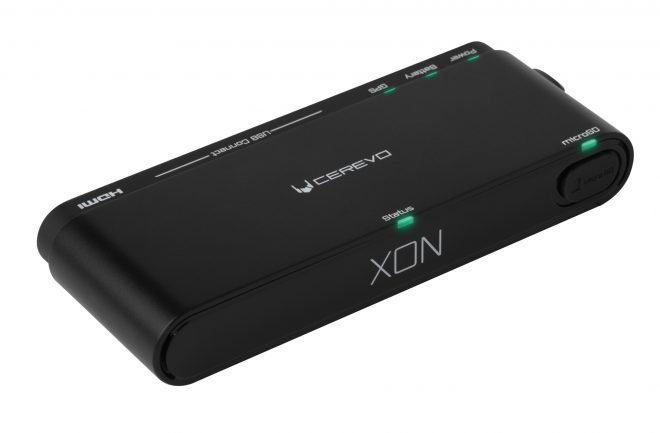 XON ZECH-1
https://zech1.cerevo.com/
ZECH-1 is the fifth product from Cerevo's XON smart sports brand. Designed for race teams and participants, it is the first XON product to be equipped with a live streaming function, in addition to sensors which measure the performance data of a
four-wheel race vehicle.
This product is can be attached to a four-wheel race vehicle and connected via the vehicle's OBD-II connector. Unlike other general data loggers that only record traveling data, visualization information is generated by ZECH-1 in real time and can be live streamed directly, allowing team members to analyze a wealth of data while the vehicle is still on the track.
Moreover, the data from ZECH-1's built-in 6-axis sensor and GPS, such as position and speed, acceleration, angular velocity, vehicle condition etc can be instantly live streamed from ZECH-1. It is also possible to record to a microSD card. All of this data is displayed in a graphical overlay to accompany the race video.
ZECH-1 Overlaid Video
Live Telemetry Function
Live data can be streamed in real time, using a 4G/ 3G communication network. You can use the data for creating new race strategies (*1) and improve your team's performance by sharing data such as the position of the race vehicle and current fuel and water temperature to team members in the pit.
(*)Please check the regulations of each circuit and race before using ZECH-1.
Live Streaming Function
With ZECH-1, it is possible to stream to major live streaming services at a resolution of up to 1080/60p or record to a microSD card. Full streaming control is available using the "Dashboard" control panel provided from Cerevo LiveShell series.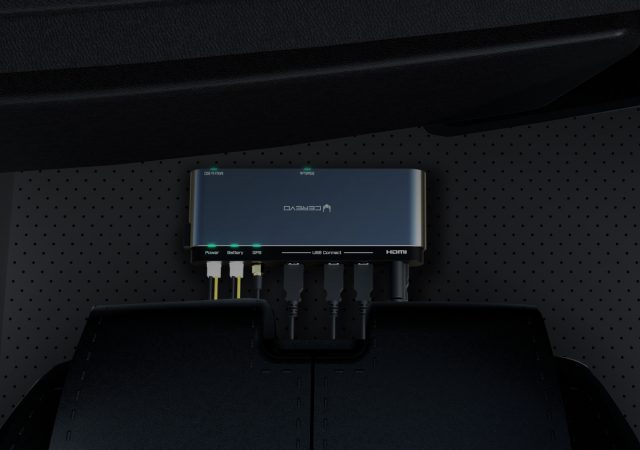 ZECH-1 Installation Image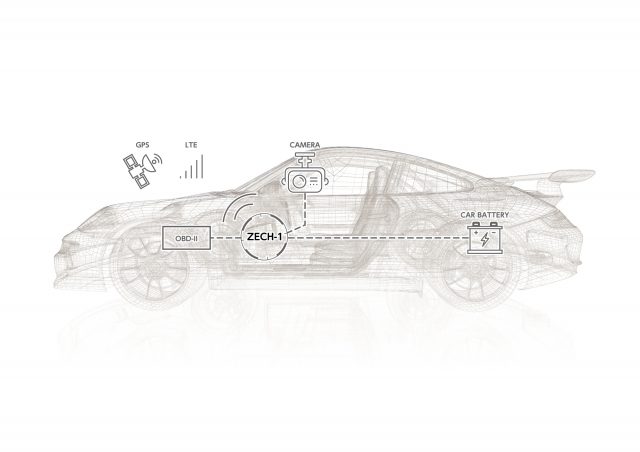 ZECH-1 Connection Image
Specifications
– Video Streaming
| | |
| --- | --- |
| Video Input (HDMI) | 480/60p – 1080/60p |
| Recording Media | microSD |
| Recording Resolution | Max 1080/60p |
| Video Encoding | H.264 / H.265 |
| Internet Connectivity | 3G/LTE (USB modem)、Wireless LAN |
| Audio Input | HDMI |
| Visual Information | Overlay to HDMI video |
| Streaming | 1 stream + Recording to SD card |
| Streaming Control | Dashboard |
– Sensors
| | |
| --- | --- |
| Car Interface | OBD-II, CAN (under development) |
| GPS | Update rate 10Hz (QZSS, GLONASS support) |
| 6-axis sensor | 3-axis acceleration, 3-axis angular velocity |
– Others
| | |
| --- | --- |
| Connector | HDMI with detachment prevention lock, USB Type-A, Power Plug |
| Power source | Vehicle battery + external battery (USB type-C under development) |
| Dimensions | 180×71×27.5mm(W×D×H) |
* Subject to change during development
---
Cerevo @CES 2019 Booth Information:
Exhibition Period: 9th to 12th January 2019
Cerevo USA LLC Booth: Sands Expo, Level 2, Halls A-D – 434101
Booth Locations: https://www.ces.tech/Show-Floor/Locations
CES 2019 Details: https://www.ces.tech/
Press Images
A selection of high-resolution images can be found at the link below.
http://cerevo.com/ces2019
About Cerevo's Other Two More XON Products Announced, please see;
Press Release: https://info-en-blog.cerevo.com/
---
About Cerevo
Cerevo Inc. was founded in 2008 and is located in Tokyo, Japan with a branch office in
Redmond, WA, USA.evo is a small batch company focusing on making unique networked
devices and connected solutions for both consumer and professional users based on its "Global Niche" concept. Cerevo's products have been recognized globally and are sold in more than 80 countries.
Over 25 products have been released including, the LiveShell series – devices to enable live
streaming on Ustream and YouTube Live using only a video camera, LiveWedge – a 4 input
HDMI switcher with live streaming capabilities, Tipron – a smart robot projector for homes or businesses, and the XON series of smart sports products. For more information, please visit – http://cerevo.com
Press Contact:
Global Communications,
Cerevo Inc.
press-global@cerevo.com
https://www.instagram.com/cerevo_global/
https://www.facebook.com/CerevoGlobal
https://twitter.com/CerevoGlobal
Press Release/Alert:
https://info-en-blog.cerevo.com/