6th January, 2019 (PST) –
The Sixth Product for its XON Smart Sports Brand
A collaboration with Reine Deer, blending traditionally crafted Japanese wooden skis with the latest IoT technology
Cerevo Inc., an Internet connected consumer electronics manufacturer based in Tokyo, Japan, announces that it has developed a ski-specific module "SKI-1", equipped with built-in sensors and data communication functions. SKI-1, the sixth product of Cerevo's XON smart sports brand, is also connectable to smartphones for linking to the cloud.
Cerevo is collaborating with the first Japanese luxury ski brand Reine Deer, which sells luxury ski-related items such as wooden skis incorporating traditional Japanese craftsmanship produced by Snow Snow Co., Ltd. (Headquarters: Iida City, Nagano Prefecture, CEO: Mika Takagi), by providing them with SKI-1 as a sensor module.
Cerevo will exhibit SKI-1 and Reine Deer skis at its own booth at CES 2019 to be held from January 8th 2019. The product is scheduled for release next winter.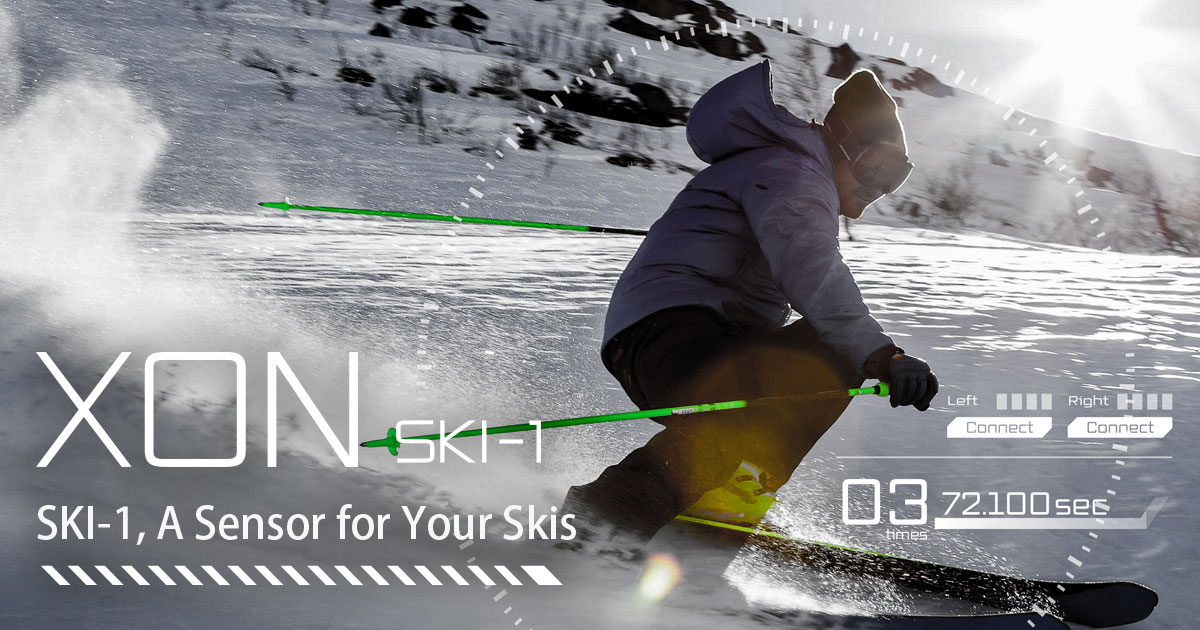 XON SKI-1
https://ski1.cerevo.com/
SKI-1 is a sensor module for skis equipped with an LTE module and multiple sensors. The sensor data is measured by SKI-1 and recorded via your smartphone to the cloud, using the same system which debuted in the first XON series product SNOW-1.
Users can check their performance data in real time with the companion smartphone application, by graphically visualizing their skiing they can look back on their own runs and improve techniques.
In addition, since SKI-1 is equipped with a GPS and LTE module, if your skis are lost, the location information of the skis is periodically transmitted by SKI-1 allowing you to easily locate them.
Cerevo launched the first product in XON series, SNOW-1, in 2015 and selected skiing as a new winter sport to develop the next XON series product for. The reason for choosing skiing was that Cerevo felt the market requirements matched the those of the original SNOW-1. SNOW-1's function to measure in real time objective information such as the center of gravity, load and bend etc., and to visualize this information to combine with video shot in real time are features that both amatuer and professional skiers also desire.
As a result of consulting with Snow Snow, a manufacturer of winter sports equipment, we felt that we could use the leading technology from SNOW-1 for skis. We then began model development collaboration with Reine Deer to respond to user needs to improve skiing skills using IoT.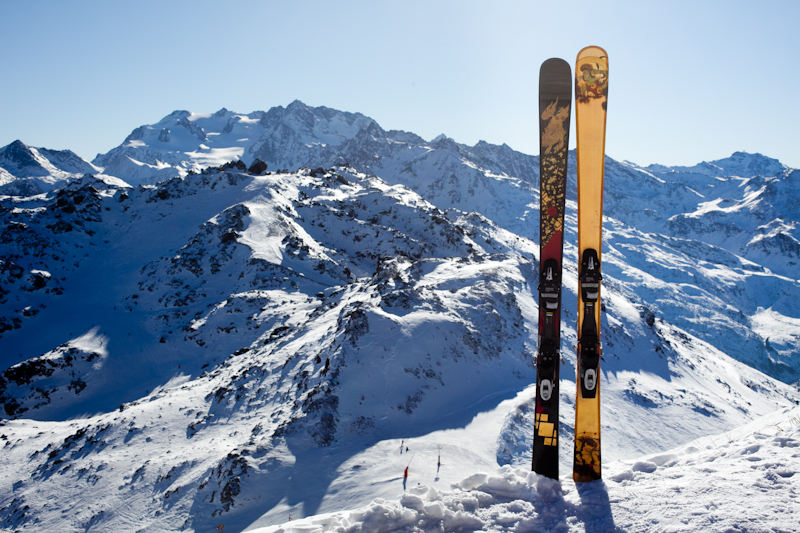 Reine Deer skis in one of the finest ski resorts of France, Courchevel,
The ski on the right features Fujin, the god of wind and Raijin, the god of thunder in gold leaf, the lion's design on the left uses the techniques of Makie, Mother-of-pearl, and Japanese Lacquer.
Price: 112 million yen / set (tax excluded)
©2018 Reine Deer
Ms. Mika Takagi, CEO of Snow Snow Co., Ltd. discusses this collaboration,
"When the 2011 Great East Japan Earthquake occurred, I learned the shocking news from overseas and tried to find something that I could do for the affected area, during that time I learned about the excellent traditional crafts in the Tohoku region. Currently, I am developing skis and ski wear using traditional crafts and I am convinced that sports with common rules around the world such as skiing are a key to overcoming cultural differences.
This collaboration between the skis of the ski equipment brand Reine Deer and Cerevo's SKI-1 makes for a thrilling item that merges traditional Japanese crafting techniques and the latest IoT sensor technology from Japan.
It is a product that can be fully enjoyed all over the world, combining technology which visualizes the skill and movement of traditionally crafted skis. At the same time, it is a product that can protect against theft or loss which is a concern, so I am very excited to see this product come to fruition.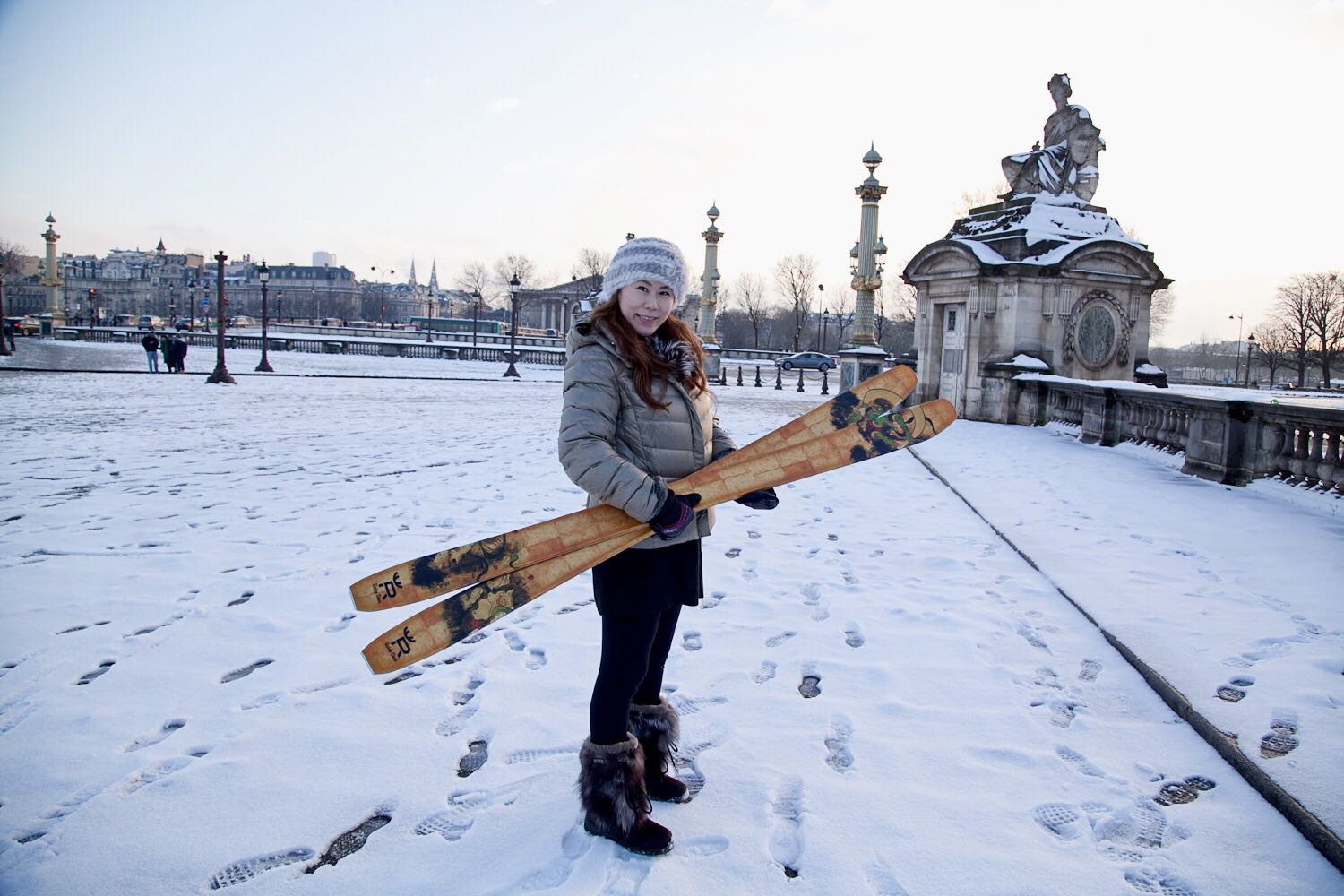 XON SKI- Specifications (Subject to change during development)
| | |
| --- | --- |
| Bluetooth | 5 (Low Energy) |
| Internet Connectivity | LTE |
| Onboard sensors | 6-axis sensor (Acceleration, angular velocity), GPS, Foot load sensor |
| Waterproof performance | Equivalent to IPX 4 |
| Charging method | Wireless charging by Qi |
| Installation method | TBD |
| Supported OS | iOS、Android OS |
---
Cerevo @CES 2019 Booth Information:
Exhibition Period: 9th to 12th January 2019
Cerevo USA LLC Booth: Sands Expo, Level 2, Halls A-D – 434101
Official Show Locations: https://www.ces.tech/Show-Floor/Locations
CES 2019 Details: https://www.ces.tech/
Press Images
A selection of high-resolution images can be found at the link below.
http://cerevo.com/ces2019
About Cerevo's Other Two More XON Products Announced, please see;
Press Release: https://info-en-blog.cerevo.com/
About Ms. Mika Takagi, CEO of Snow Snow Ltd. Ms. Mika Takagi studied at Sotheby's Institute of Art (London) and Christie's Education (Paris) after graduating from the University of Tokyo, Art History department and became the first Asian person to be in charge of the 18th century furniture department at Sotheby's France. After running a haute couture brand in Paris, she took office as a representative director of the General Art Institute of Traditional Arts and Crafts Association forming part of the reconstruction support after the Great East Japan Earthquake. In 2016, she set up a comprehensive ski accessory company "Snow Snow". In 2018, she received the first ever certification of new business creation support (I-Port) from Iida City, Nagano Prefecture and is aiming to create a comprehensive luxury brand like Hermes and LVMH. She is currently developing a brand "Reine Deer" which is based on the concept of "traditional arts x skis".  http://www.reinedeer.com/
About Cerevo
Cerevo Inc. was founded in 2008 and is located in Tokyo, Japan with a branch office in Redmond, WA, USA. Cerevo is a small batch company focusing on making unique networked devices and connected solutions for both consumer and professional users based on its "Global Niche" concept. Cerevo's products have been recognized globally and are sold in more than 70 countries.
Over 25 products have been released including, the LiveShell series – devices to enable live streaming on Ustream and YouTube Live using only a video camera, LiveWedge – a 4 input HDMI switcher with live streaming capabilities, Tipron – a smart robot projector for homes or businesses, and the XON series of smart sports products. For more information, please visit – http://cerevo.com
日本語プレスリリースはこちら

Press Contact:
Chitose Nii, Global Communications,
Cerevo Inc.
press-global@cerevo.com
https://www.instagram.com/cerevo_global/
https://www.facebook.com/CerevoGlobal
https://twitter.com/CerevoGlobal
Press Release/Alert:
https://info-en-blog.cerevo.com/