11th October 2017 –
Cerevo will start shipping "TACHIKOMA 1/8 scale Moving, Talking and Synchronizing" from today. Delivery for all orders placed to date will be completed on Friday, 13th October.
Orders going forward will be dispatched in the order received as soon as the product is ready. Thank you for your understanding and patience. 1/8 TACHIKOMA can be purchased at the Official Cerevo Store .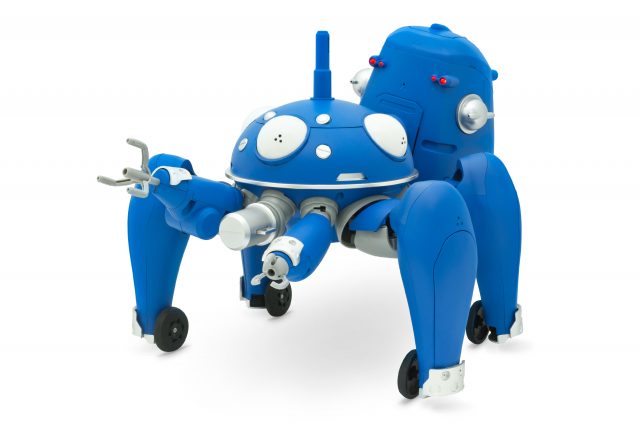 1/8 TACHIKOMA (SPECIAL EDITION)
https://tachikoma.cerevo.com
Also, Cerevo has responded to requests from users who wanted to connect TACHIKOMA to 5GHz Wi-Fi by making available for purchase a USB Wi-Fi Adapter to make 1/8 TACHIKOMA compatible with 5GHz Wi-Fi. This USB adapter is the same as what is available for the LiveShell series. Installation is simple – open TACHIKOMA's pod and replace the default USB adapter. As an advantage of using 5GHz Wi-Fi, users can obtain a more stable internet connection for interaction with TACHIKOMA.  The USB adapter is available at the  Cerevo Official Store for US$34/€38 (Incl. VAT).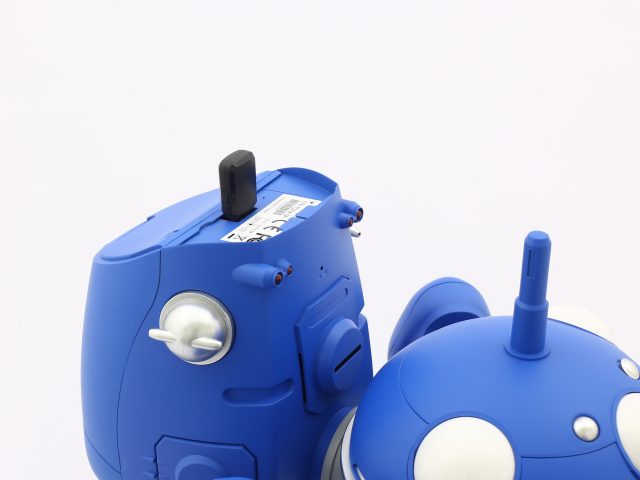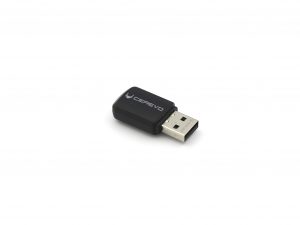 5GHz/2.4GHz USB WI-FI Adapter with 1/8 TACHIKOMA
We have also renewed the TACHIKOMA product page and the latest online manual is also available. Cerevo hopes everyone will enjoy communicating with and getting to know their new 1/8 TACHIKOMAs.
*In order to use the USB Wi-Fi adapter, a wireless LAN router or access point that support 5GHz band are required separately.
A selection of high resolution images can be found at the link below.
1/8 TACHIKOMA
https://s3-ap-northeast-1.amazonaws.com/cerevo-share/171016_image_tachikoma.zip
5GHz USB WI-FI Adapter
https://s3-ap-northeast-1.amazonaws.com/cerevo-share/171016_image_tachikoma_5ghz.zip
*Please note that current language support for 1/8 Tachikoma is ONLY Japanese for output via the smartphone app or internal speaker. Tachikoma supports both Japanese and English input via the smartphone app or internal microphone. 
About Cerevo
Cerevo Inc. (Consumer Electronic REVOlution) was founded in 2008 and is located in Tokyo, Japan with a branch office in Redmond, WA, USA. Cerevo is a small batch company focusing on making unique networked devices and connected solutions for both consumer and professional users based on its "Global Niche" concept. Cerevo's products have been recognized globally and are sold in more than 60 countries.
Over 25 products have been released including, CEREVO CAM – a digital camera with internet connectivity, the LiveShell series – devices to enable live streaming on Ustream and YouTube Live using only a video camera, LiveWedge – a 4 input HDMI switcher with live streaming capabilities, Tipron – a smart robot projector for homes or businesses, and the XON series of smart sports products. For more information, please visit – http://cerevo.com

Press Contact
Cerevo Inc.
press-global@cerevo.com
https://www.facebook.com/CerevoGlobal
https://twitter.com/CerevoGlobal
https://www.instagram.com/cerevo_global/

Support Contact:
support-global@cerevo.com
Cerevo Online Store
http://gstore.cerevo.com/
※日本語のお知らせはこちら