Cerevo Inc., an Internet connected consumer electronics manufacturer headquartered in Tokyo, has released firmware v1.6.0 for LiveShell Studio, which enables the use of memory functions and key assignment settings. LiveShell Studio is the companion live streaming web application for LiveShell W, a multi-live streaming encoder that supports two-screen switching.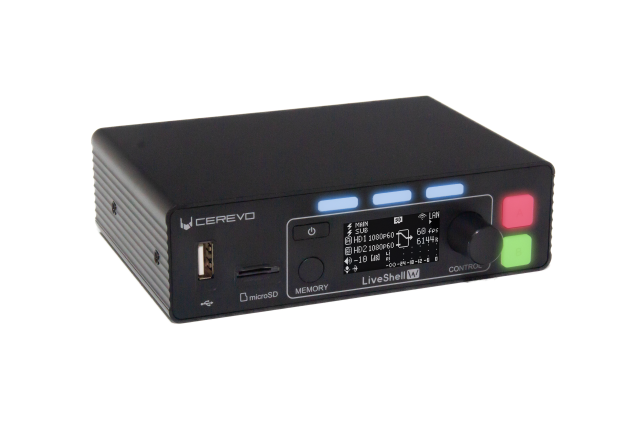 "Memory Function" and "Key Assignment Settings" will be available after updating to firmware v1.6.0. In addition to LiveShell W unit button operations, it will be possible to assign and save any function including memory function items and streaming control to a USB-connectable keypad or keyboard. 
*If you update from firmware older than v1.4.1, the captions saved in LiveShell Studio will be reset to initial settings. Please save images etc. before updating to v1.6.0.
Firmware v1.6.0 Download URL
https://liveshell-w-manual.cerevo.com/release_v1.6.0.html
■Memory Function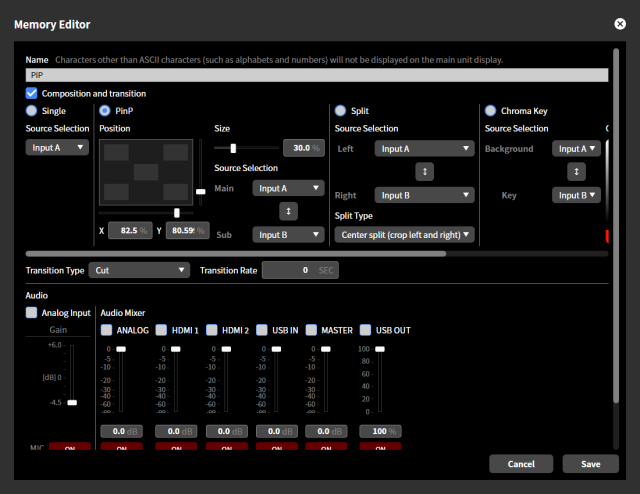 Multiple values and settings set by LiveShell Studio such as video manipulation (screen switching effects, PinP, screen split, chromakey), captions, ticker and audio mixer can be registered as a single memory item. Registered memory items can be retrieved and reflected at any time, and there is no limit to the number of memory items that can be registered. By registering multiple settings in advance, you can easily switch between various settings during live streaming.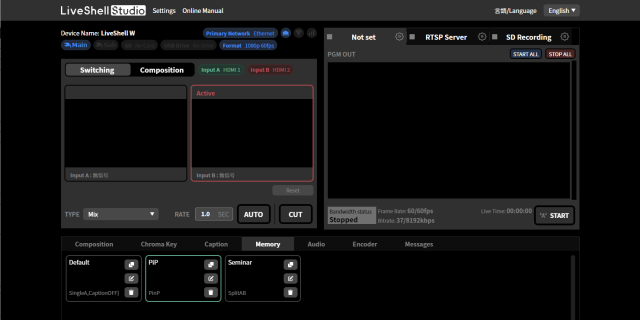 ■Key Assignment Settings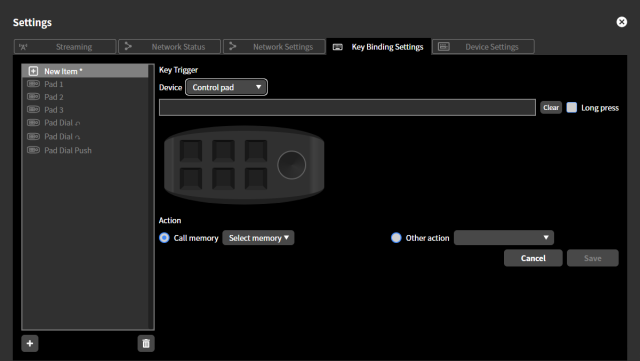 In addition to operations using the physical buttons on LiveShell W itself, you can assign specific functions, memory items and distribution control to any key or button on a USB-connected keyboard or keypad. When using a USB-connected keyboard or a keypad, basic LiveShell W operations such as starting streaming, switching from camera A to B and assigning the audio mixer to a dial to change the volume, all the way up to more complex settings registered with the memory function can be done with a single touch. This allows for smoother live streaming operation.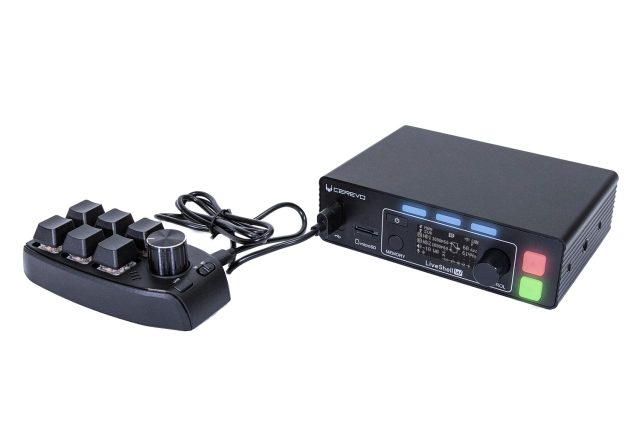 Please also see the online manual for detailed instructions.

About LiveShell W
LiveShell W is a live streaming video encoder and the flagship model of Cerevo's LiveShell series, sold in more than 85 countries/territories worldwide. LiveShell W is a compact device with comprehensive streaming functions including two video input switching, audio input, monitor output and more. The control dial and video select button on the main unit can be used for video switching. A built-in microphone amplifier allows for flexible audio control.
---
Cerevo Inc.
Keisuke Onuma, President
Meitetsu Fudosan Takebashi Building 2nd Floor3-15 Kanda Nishiki-cho, Chiyoda-ku, Tokyo
About Cerevo
Cerevo Inc. was founded in 2008 and is located in Tokyo, Japan. Cerevo is a small batch company focusing on making unique networked devices and connected solutions for both consumer and professional users based on its "Global Niche" concept. Cerevo's products have been recognized globally and are sold in more than 85 countries and regions.
Over 25 products have been released including, the LiveShell series – devices to enable live streaming on YouTube Live and other streaming services using only a video camera, LiveWedge – a 4 input HDMI switcher with live streaming capabilities, REC-1/LOG-1Tipron – a full HD sports camera with sensor that visualizes your sports activity from the XON series of smart sports products. For more information, please visit – https://cerevo.com
For inquiries regarding new hardware development and sales, please contact us via the link below.
https://cerevo.com/en/contact/