Cerevo has renewed the FlexTally Utility, a setting application for FlexTally, a wireless tally lights system for multi-camera set-ups, and released a Windows and MacOS compatible version (ver. 2.0.0).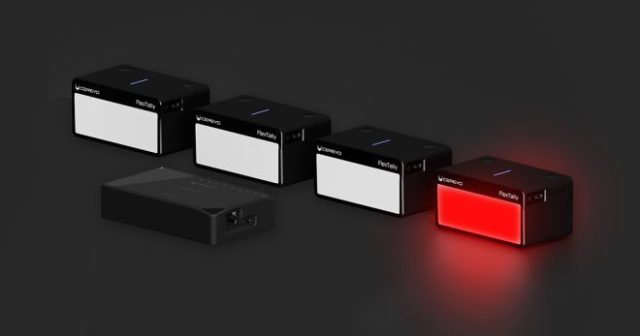 The FlexTally Utility ver. 2.0.0 has been updated with new MacOS support and renewed software. In addition, firmware (Rev. 0031) has been released to improve the stability of the FlexTally Station's wireless connection.
The latest firmware can be installed from the renewed FlexTally Utility (ver. 2.0.0).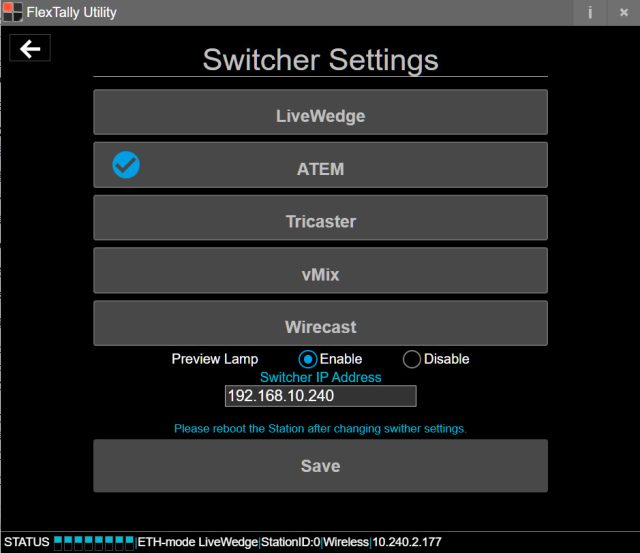 * As of May 2023, the FlexTally Utility for MacOS version does not support Wirecast. If you wish to use FlexTally with Wirecast, please continue to use the Windows version.
About updates history
https://flextally.cerevo.com/en/docs/history/
The latest FlexTally Utility can be downloaded from the above URL.
* If the previous version is already installed, please uninstall it and then install the latest version.
* The latest Station firmware can only be installed from the latest version of FlexTally Utility.
About FlexTally
FlexTally is a tally lamp system designed for easy operability and is available at a price range that means even small studios or streaming sites can look to add it to their multi-camera set-ups. FlexTally can be used via either wireless or wired connections for added convenience and its built-in battery allows for portability and use in remote shooting locations.
FlexTally Official Product Page 
https://flextally.cerevo.com/en/
---
Cerevo Inc. 
Keisuke Onuma, President 
Meitetsu Fudosan Takebashi Building 2nd Floor3-15 Kanda Nishiki-cho, Chiyoda-ku, Tokyo
About Cerevo
Cerevo Inc. was founded in 2008 and is located in Tokyo, Japan. Cerevo is a small batch company focusing on making unique networked devices and connected solutions for both consumer and professional users based on its "Global Niche" concept. Cerevo's products have been recognized globally and are sold in more than 85 countries and regions.
Over 25 products have been released including, the LiveShell series – devices to enable live streaming on YouTube Live and other streaming services using only a video camera, LiveWedge – a 4 input HDMI switcher with live streaming capabilities, REC-1/LOG-1Tipron – a full HD sports camera with sensor that visualizes your sports activity from the XON series of smart sports products. For more information, please visit – https://cerevo.com
For inquiries regarding new hardware development and sales, please contact us via the link below.
https://cerevo.com/en/contact/
Press Contact:
press-global@cerevo.com