Cerevo's smart yo-yo "7-Magic" will appear for a limited time in Cirque du Soleil "KURIOS" in Belgium, featuring yo-yo performer BLACK, a world champion yo-yo performer.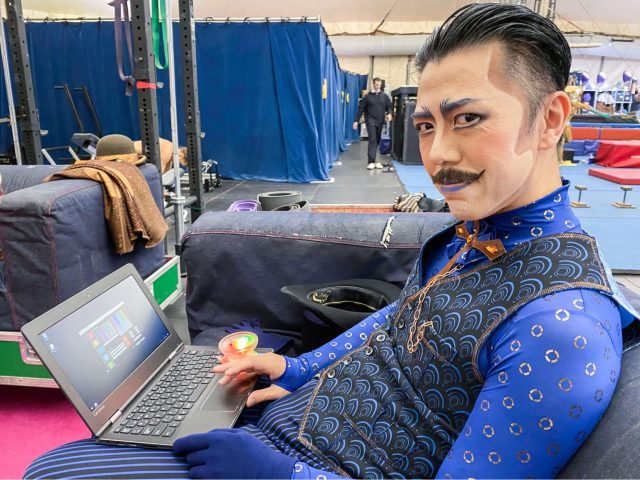 7-Magic is Cerevo's smart yo-yo toy for yo-yo enthusiasts, developed in collaboration with BLACK. The main unit is equipped with a total of 21 high-brightness LEDs and Bluetooth (Bluetooth Low Energy) for controlling the main unit. By turning on the LEDs at a specified time, 7-Magic can illuminate in sync with music and visuals.
* The 7-Magic model used in the performance is a special edition.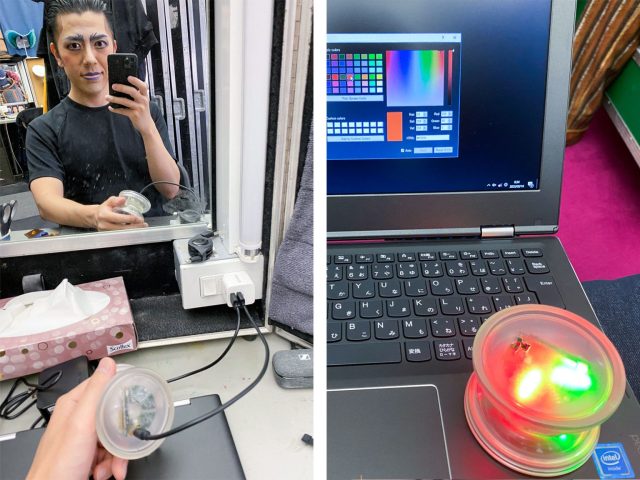 Based on BLACK's experience, 7-Magic is equipped with LEDs with a maximum brightness of 1,100 lux, more than 200 times brighter* than existing products. By installing red, blue, and green high-brightness LEDs the full color spectrum can be displayed when it rotates during a performance. It is also equipped with a function to light up the full-color LEDs in accordance with video and music.
* Based on our research at the time of release. Measured using an illuminometer at 5 cm from the 7-Magic body unit.
BLACK (Yo-Yo Performer)
A two-time World Yo-Yo champion and professional yo-yo performer. As the first yo-yo performing artist for Cirque du Soleil, he has performed in the touring show "KURIOS" more than 500 times. He is also a frequent speaker on topics such as "Passion makes the impossible possible" and "How to make your dreams come true" through his own experiences, he has spoken at TED Conference 2013 and various other conferences. He is the development advisor for Cerevo's 7-Magic, a smart Yo-Yo.  
BLACK Official Page
---
Cerevo Inc.
Keisuke Onuma, President
Meitetsu Fudosan Takebashi Building 2nd Floor3-15 Kanda Nishiki-cho, Chiyoda-ku, Tokyo
About Cerevo
Cerevo Inc. was founded in 2008 and is located in Tokyo, Japan. Cerevo is a small batch company focusing on making unique networked devices and connected solutions for both consumer and professional users based on its "Global Niche" concept. Cerevo's products have been recognized globally and are sold in more than 85 countries and regions.
Over 25 products have been released including, the LiveShell series – devices to enable live streaming on YouTube Live and other streaming services using only a video camera, LiveWedge – a 4 input HDMI switcher with live streaming capabilities, REC-1/LOG-1Tipron – a full HD sports camera with sensor that visualizes your sports activity from the XON series of smart sports products. For more information, please visit – https://cerevo.com
For inquiries regarding new hardware development and sales, please contact us via the link below.
https://cerevo.com/en/contact/