1st November, 2017 –
LiveShell series and LiveWedge officially supports"LINE LIVE"
Cerevo has expanded its streaming service support for the PC-less live streaming LiveShell series devices and its switcher with live streaming functions, LiveWedge. From 1st November, LINE Corporation's "LINE LIVE" will be supported by LiveShell X, PRO, 2 and LiveWedge.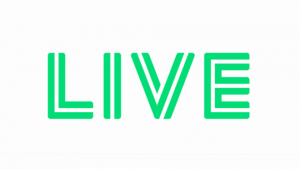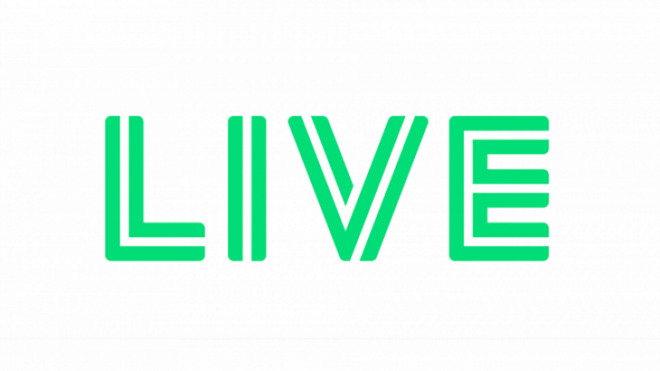 LiveSheLiveShell Series
https://liveshell.cerevo.com/
In the past with the LiveShell series and LiveWedge, streaming of LINE LIVE was possible by acquiring streaming settings from LINE LIVE and entering streaming settings to each Dashboard, but from the 1st of November, a dedicated menu option for "LINE LIVE" has been added. This allows you to display LINE LIVE streaming preview video on the Dashboard and you can use Dashboard's video controls to control your LINE LIVE live stream.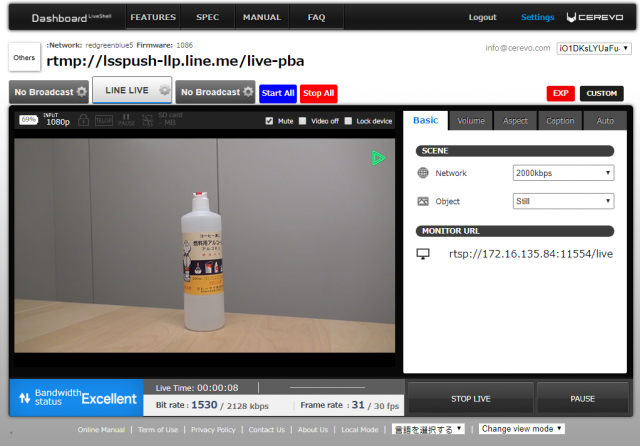 Regarding the vertical streaming via LINE LIVE, it is possible by using the "cropping change function" in Dashboard. When streaming via LINE LIVE, you can choose from 2 types orientation, portrait oriented which is best for smartphone viewing and landscape oriented for PC viewing.*1 *2.
*1 For LiveShell X, only ch #1 and ch #2 can stream vertically, ch #0 can only stream at the input resolution.
*2 Maximum resolution for vertical streaming for LiveShell X is 606 × 1080 pixels, for LiveShell PRO / 2 and LiveWedge it is 405 × 720 pixels.
About Cerevo
Cerevo Inc. (Consumer Electronic REVOlution) was founded in 2008 and is located in Tokyo, Japan with a branch office in Redmond, WA, USA. Cerevo is a small batch company focusing on making unique networked devices and connected solutions for both consumer and professional users based on its "Global Niche" concept. Cerevo's products have been recognized globally and are sold in more than 60 countries.
Over 25 products have been released including, CEREVO CAM – a digital camera with internet connectivity, the LiveShell series – devices to enable live streaming on Ustream and YouTube Live using only a video camera, LiveWedge – a 4 input HDMI switcher with live streaming capabilities, Tipron – a smart robot projector for homes or businesses, and the XON series of smart sports products. For more information, please visit – http://cerevo.com
Press Contact
Cerevo Inc.
press-global@cerevo.com
https://www.facebook.com/CerevoGlobal
https://twitter.com/CerevoGlobal
https://www.instagram.com/cerevo_global/
A selection of high resolution images regarding the update can be found at the link below.
https://s3-ap-northeast-1.amazonaws.com/cerevo-share/170227_image_liveshell_x_360.zip
Support Contact:
support-global@cerevo.com
Cerevo Online Store
http://gstore.cerevo.com/
※日本語のお知らせはこちら