28th August 2017 –
Cerevo will start shipping "TACHIKOMA 1/8 scale Moving, Talking and Synchronizing" from early September 2017.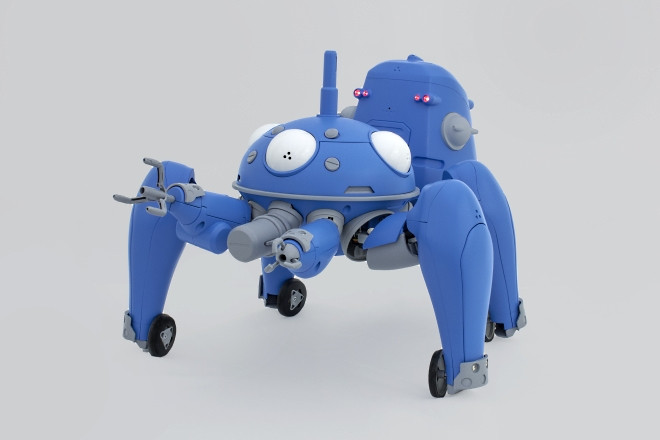 1/8 TACHIKOMA
https://tachikoma.cerevo.com
The products have already arrived in Japan and are waiting for final completion of various procedures necessary for sales to begin. We estimate this will be completed by early September and we will be able to ship the products to those who have made orders as of 28th August.
1/8 TACHIKOMA orders will be dispatched in the order received. Due to overwhelming demand, some later order customers may receive their TACHIKOMA in late September to October. Thank you for your understanding and patience.
*Please note that current language support for 1/8 Tachikoma is ONLY Japanese for output via the smartphone app or internal speaker. Tachikoma supports both Japanese and English input via the smartphone app or internal microphone. [As of 14th August 2017]
About Cerevo
Cerevo Inc. (Consumer Electronic REVOlution) was founded in 2008 and is located in Tokyo, Japan with a branch office in Redmond, WA, USA. Cerevo is a small batch company focusing on making unique networked devices and connected solutions for both consumer and professional users based on its "Global Niche" concept. Cerevo's products have been recognized globally and are sold in more than 60 countries.
Over 25 products have been released including, CEREVO CAM – a digital camera with internet connectivity, the LiveShell series – devices to enable live streaming on Ustream and YouTube Live using only a video camera, LiveWedge – a 4 input HDMI switcher with live streaming capabilities, Tipron – a smart robot projector for homes or businesses, and the XON series of smart sports products. For more information, please visit – http://cerevo.com

Press Contact
Cerevo Inc.
press-global@cerevo.com
https://www.facebook.com/CerevoGlobal
https://twitter.com/CerevoGlobal
https://www.instagram.com/cerevo_global/

Support Contact:
support-global@cerevo.com
Cerevo Online Store
http://gstore.cerevo.com/
※日本語のお知らせはこちら