FOR IMMEDIATE RELEASE
September 3, 2015 | Tokyo
Announcing the Release of REC-1 and BONE-1, New Products from Smart Sports Brand XON
Cerevo, an Internet connected consumer electronics creator and developer, is pleased to announce new products for XON, their smart sports brand. REC-1, a sports camcorder, and BONE-1, a wireless bone conduction headset, will be exhibited at IFA 2015 in Berlin, Germany.

XON
https://xon.cerevo.com/en/
XON is Cerevo's smart sports brand with a goal of adding value and fun to sports experiences by creating products that can be connected to smartphones or the cloud. The first XON product, SNOW-1, was unveiled in January 2015 and they are connected snowboard bindings that feature multiple sensors to analyze your ride. REC-1 and BONE-1 are the next products in the XON series and can be connected to SNOW-1 to further enhance your snowboarding experience and can also be used for other new sports activities.
SNOW-1
SNOW-1 are smart snowboard bindings with a Bluetooth 4.0 module and various sensors that can record data while snowboarding. 4 pressure sensors under each of the bindings recording weight and center of gravity. Flex sensors on the front and the back detect the snowboard's flex. Moreover a 9-axis sensor featuring acceleration, angular velocity and a gyro allows you to know the board's angle and angular velocity.
Data acquired by the sensors can be sent directly to a connected smartphone and you can see the data displayed in the XON app in real time. The connected features of REC-1 and BONE-1 when combined with SNOW-1 enable you to automatically overlay sensor data onto your snowboarding video using REC-1 and hear alarms and feedback from SNOW-1 via the XON app and BONE-1.
Specifications (Final specifications are subject to change)
| | |
| --- | --- |
| Wireless connection | Bluetooth 4.0 |
| Sensors | 9-axis sensor (acceleration, angular velocity, geomagnetism) |
| | Dual flex sensors |
| | 4 Pressure sensors per foot |
| LED | 2 High luminance LEDs per foot |
| Dimensions | Approx. W320 × D175 × H275 mm |
| Price | Around $500 USD |
News release of SNOW-1(January 4, 2015)
http://info-en-blog.cerevo.com/2015/01/05/43/
REC-1
REC-1 is an action camcorder with full HD/60fps recording and video streaming via Wi-Fi. Wear REC-1 and SNOW-1 to overlay SNOW-1 sensor data onto first person video recorded with REC-1. Visualizing the boarder's view along with real time data of their riding provides a new experience, both professionals and amateurs can use this to improve and aid their riding. This camera also has IPX4 water resistance to ensure performance when used for winter sports.
Recorded video can be overlaid with real time data from the SNOW-1 sensors. Video playback is available by streaming through Wi-Fi as well as local playback. REC-1 has a built-in recording function and video can be streamed to the app, using the app also allows you to easily take pictures.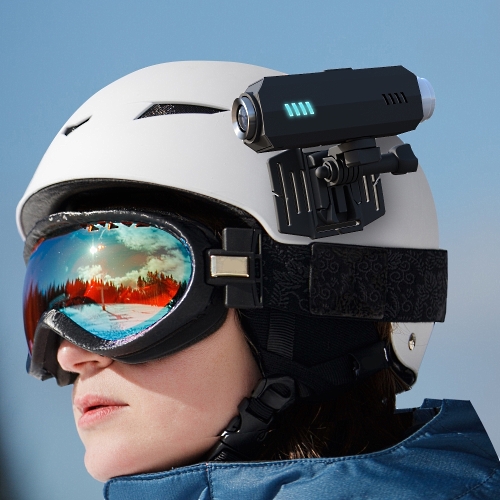 Specifications (Final specifications are subject to change)
| | |
| --- | --- |
| Video Resolution/Framerate | 1080p/60fps |
| Video Compression Method | H.264 |
| Still Image Resolution | Approx. 4 megapixels |
| Wi-Fi | IEEE 802.11b/g/n |
| Bluetooth | Bluetooth 4.0 |
| GPS | Loaded |
| Recording Media | microSD |
| Battery | Replaceable Battery |
| HDMI Output | Micro HDMI |
| USB | Micro USB(charging 、massstorage) |
| Water Resistance | IPX4 |
| Dimensions | Approx. W31×H37×D115mm |
| Weight | Approx. 120g |
| Price | $299 USD |
BONE-1
BONE-1 is a wireless bone conduction headset. Using BONE-1 means your ears are never obstructed but you can still hear music or sounds through the headset. These features are highly sought after in the emerging "IoT x sports" market and Cerevo will look to lead the way with intelligently designed headset.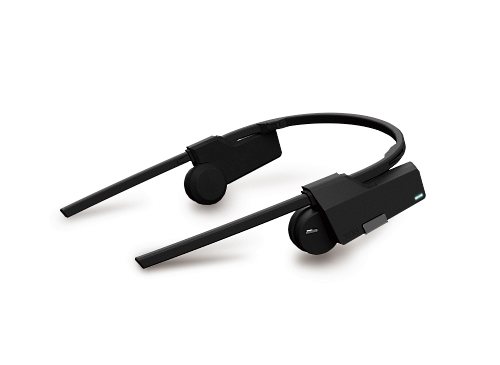 BONE-1 enables you to hear sound via your smartphone and comfortably wear goggles without obstructing your ears. The XON app can send a sound notification to BONE-1 when the SNOW-1 sensors are over a user set value. Using the headset with SNOW-1 allows you to easily receive notifications about your performance.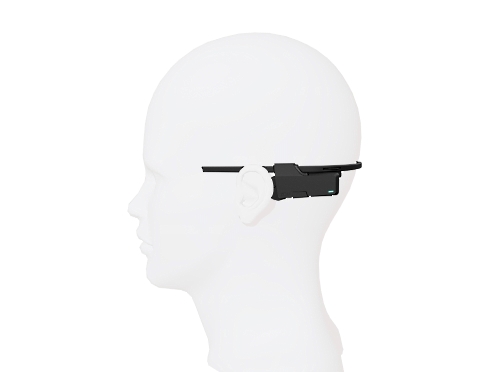 It can also be used as a standalone headset, so you can listen to music while cycling, jogging or doing other activities and still keep your ears unobstructed. As BONE-1 is water resistant it can be used in all weather conditions.
Specifications (Final specifications are subject to change)
| | |
| --- | --- |
| Wireless Connection | Bluetooth 4.1 |
| Bluetooth Profile | A2DP/AVRCP/HFP/HSP |
| Continuous Playback Time | 5 hours |
| Dimensions | Approx. W140×D150×H30mm |
| Weight | Approx. 40g |
| Price | $169 USD |
Exhibition Information
The event: IFA 2015
Exhibiting period: 04/09/2015 – 09/09/2015
Cerevo booth address: Hall 7.2c 104
For more information about Cerevo at IFA 2015, please see below.
Cerevo Inc.: IFA Exhibitor
http://www.virtualmarket.ifa-berlin.de/en/Cerevo-Inc,c364872
About Cerevo
Cerevo Inc. was named after (Consumer Electronic REVOlution) and its HQ is located in Akihabara, Tokyo, Japan with a branch office in Redmond, WA, USA. Cerevo focuses on creating networked devices for consumer and professional users. Cerevo's products have been recognized globally for their unique connected solutions.
Cerevo has developed and released CEREVO CAM – a digital camera with internet connectivity, the LiveShell series – devices to enable livestreaming on Ustream and YouTube using only a digital camera, SmartTrigger – a bluetooth remote to enable the release of your digital camera shutter from your smart phone and LiveWedge – a 4 input HDMI switcher with live streaming capabilities. These products are sold in more than 37 countries. For more information, please visit – http://cerevo.com
 Press Contact
Cerevo Inc
info-usa@cerevo.com
https://www.facebook.com/CerevoUSA
https://twitter.com/CerevoUSA