FOR IMMEDIATE RELEASE
September 10, 2015 | Tokyo
Compact and portable with support for live streaming over 802.11ac 5GHz Wi-Fi without a PC.
Cerevo, the IoT startup based in Tokyo, has released "LiveShell 2" the latest model in it's line of award-winning devices that enables you to live stream without the need for a PC. Competitively priced at $299, it will be exhibited at IBC2015 in Amsterdam, Netherlands.
LiveShell 2
http://s.cerevo.com/s2
LiveShell 2 is the succesor device to "LiveShell", Cerevo's highly regarded live streaming device that was first released in 2011. The new model retains the compact and portable design of its predesessor while adding support for HD streaming. Broadcasting video and audio encoded in H.264+AAC, with a resolution of 720p and a bitrate of up to 10Mbps, the LiveShell 2 has the same live streaming capabilities as the higher end LiveShell PRO.
Live streaming is possible via wired LAN or Wi-Fi (IEEE 802.11a/b/g/n/ac). The addition of 5GHz Wi-Fi support means stable streaming is possible even in bandwidth-congested areas.
Simply connect your video camera to LiveShell 2 via HDMI to enable live streaming without a PC. LiveShell 2 supports several live streaming services, such as Ustream, YouTube Live, Twitch (*1) and RTMP servers. Also available is Local Mode which allows LiveShell 2 to broadcast sound and video to a specific RTMP server in a completely closed LAN environnment. In addition, the RTSP mode can be used for direct delivery of video using the LiveShell 2 as a server (* 2). The LiveShell 2's multiple live streaming options mean it can used in a wide variety of different situations.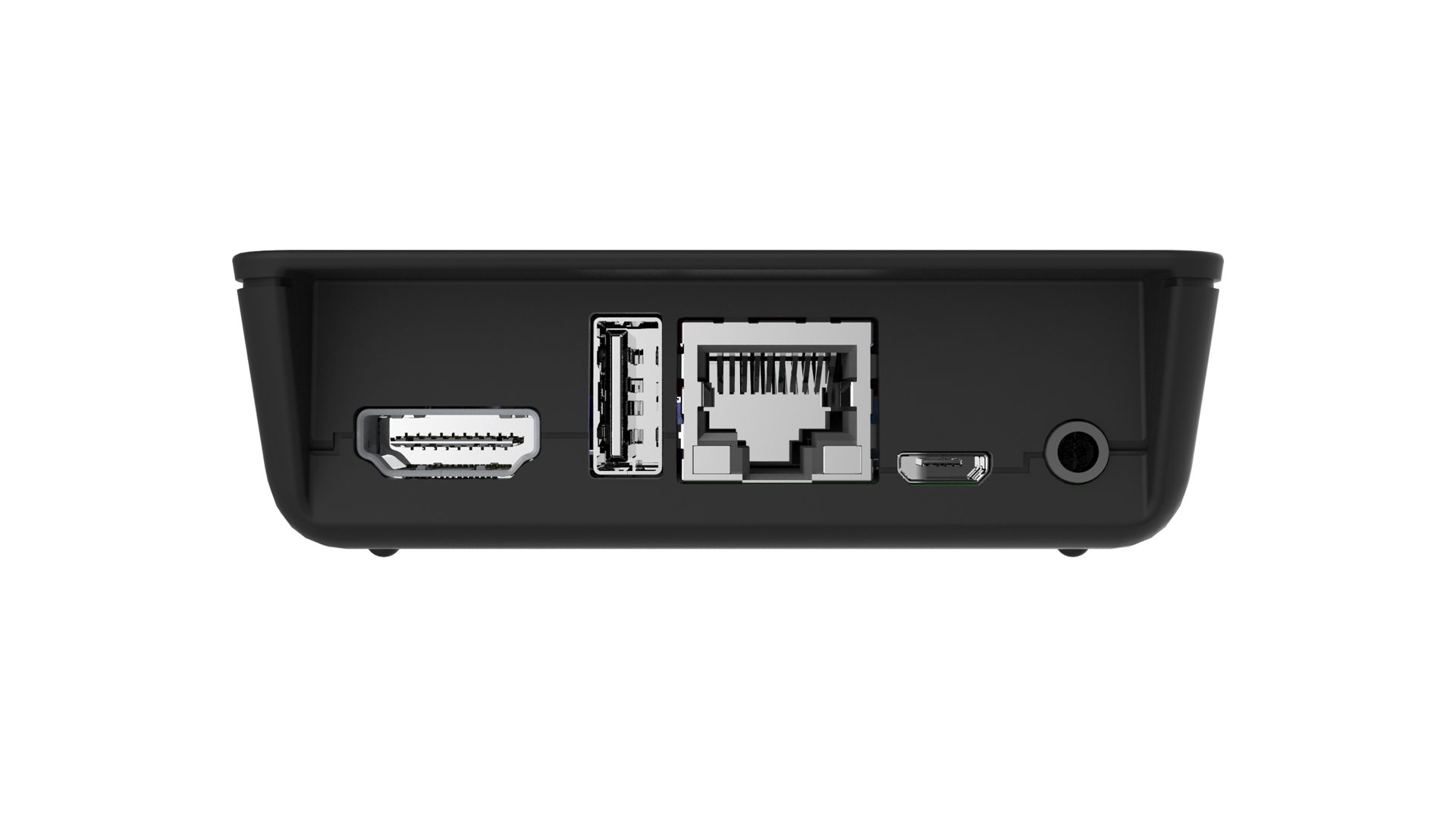 Having a rechargeable battery is an essential feature for professional users and LiveShell 2 has an internal rechargeable Li-po battery that provides up to 3.3 hours (*3) of broadcasting time. It be recharged via the included AC adapter or a mobile USB battery charger (*4).
LiveShell PRO will continue to be sold as higher end high-end model for users that require it's additional features. In the near future LiveShell PRO will be updated to support broadcasting over IEEE 802.11ac Wi-Fi and a special dongle will be available for purchase to allow existing LiveShell PRO users to use this new feature.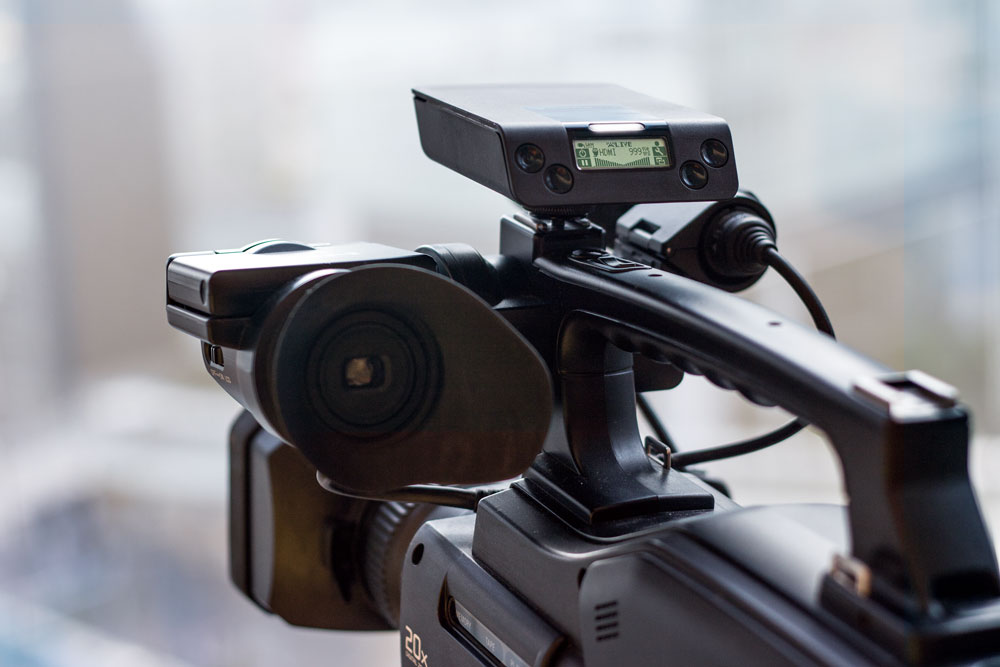 ■Specifications
Network connection
Wired LAN (10BASE-T/100BASE-TX)
Wi-Fi (IEEE 802.11a/b/g/n/ac)
Video input terminal
HDMI (480p/720p/1080i)
Audio input terminal
HDMI
Video output
Max. 1280x720p30 (User configurable)
Live video encoding
H.264 (High/Main/Baseline profile)
Bitrate
10Mbps (Max.)
Live audio encoding
AAC-LC/PCM
Bitrate
256kbps (Max.)
Power supply
AC adapter or internal battery (not replaceable, rechargeable)
Battery capacity
2,500mAh
Operating time
3.3 hours (*3)
Size
78×113×25mm
Weight
150g
Included accessories
AC adapter
Set-up cable
■LiveShell Product Comparison table
LiveShell
LiveShell 2
LiveSell PRO
Broadcasting video spec.
480p/576p

(704×528/4CIF)

720p

(1280×720)

720p

(1280×720)

Broadcasting audio spec.
ADPCM / PCM
AAC-LC / PCM
AAC-LC / PCM
Monitor output
×
×
○
Video input connection
HDMI (up to 1080i)

composite (NTSC/PAL)

HDMI (up to 1080i)
HDMI (up to 1080i)

composite (NTSC/PAL)

Audio input connection
HDMI / Stereo microphone in / Stereo line In
HDMI
HDMI / Stereo microphone in / Stereo line in
Battery
3 x AA batteries
Li-po battery
Li-po battery

* replaceable

Size
120×68×26mm
78×113×25mm
123×90×26mm
Weight
108g
150g
300g
■Exhibition Information

The event: IBC2015 Exhibition
Exhibiting period: 11/09/2015 – 15/09/2015
Cerevo booth address: Hall 14.M06
For more information about Cerevo at IBC2015, please see below.
IBC2015 – Cerevo Inc.
http://www.ibc.org/exhibitor/Cerevo-Inc
*1: Change settings via "Other broadcasting services" in LiveShell Dashboard.
*2: Maximum of 3 simultaneous connections recommended.
*3: Broadcasting at 720p resolution via a wired LAN connection.
*4: The charging device must supply greater than 1.6A current for the LiveShell 2 to charge. Use of a mobile USB battery charger is not covered by the LiveShell 2 warranty.
About Cerevo
Cerevo Inc. (Consumer Electronic REVOlution) has it's HQ is located in Akihabara, Tokyo, Japan with a branch office in Redmond, WA, USA. Cerevo focuses on creating networked devices for consumer and professional users. Cerevo's products have been recognized globally for their unique connected solutions.
Cerevo has developed and released CEREVO CAM – a digital camera with internet connectivity, the LiveShell series – devices to enable livestreaming on Ustream and YouTube using only a digital camera, SmartTrigger – a bluetooth remote to enable the release of your digital camera shutter from your smart phone and LiveWedge – a 4 input HDMI switcher with live streaming capabilities. These products are sold in more than 37 countries. For more information, please visit – http://cerevo.com
Press Contact
Cerevo Inc
info-usa@cerevo.com
https://www.facebook.com/CerevoUSA
https://twitter.com/CerevoUSA