Cerevo Inc. has released LiveShell W firmware 1.5.0, with extended caption functionality for LiveShell Studio, the web application for configuring live streaming settings for the LiveShell W live streaming device.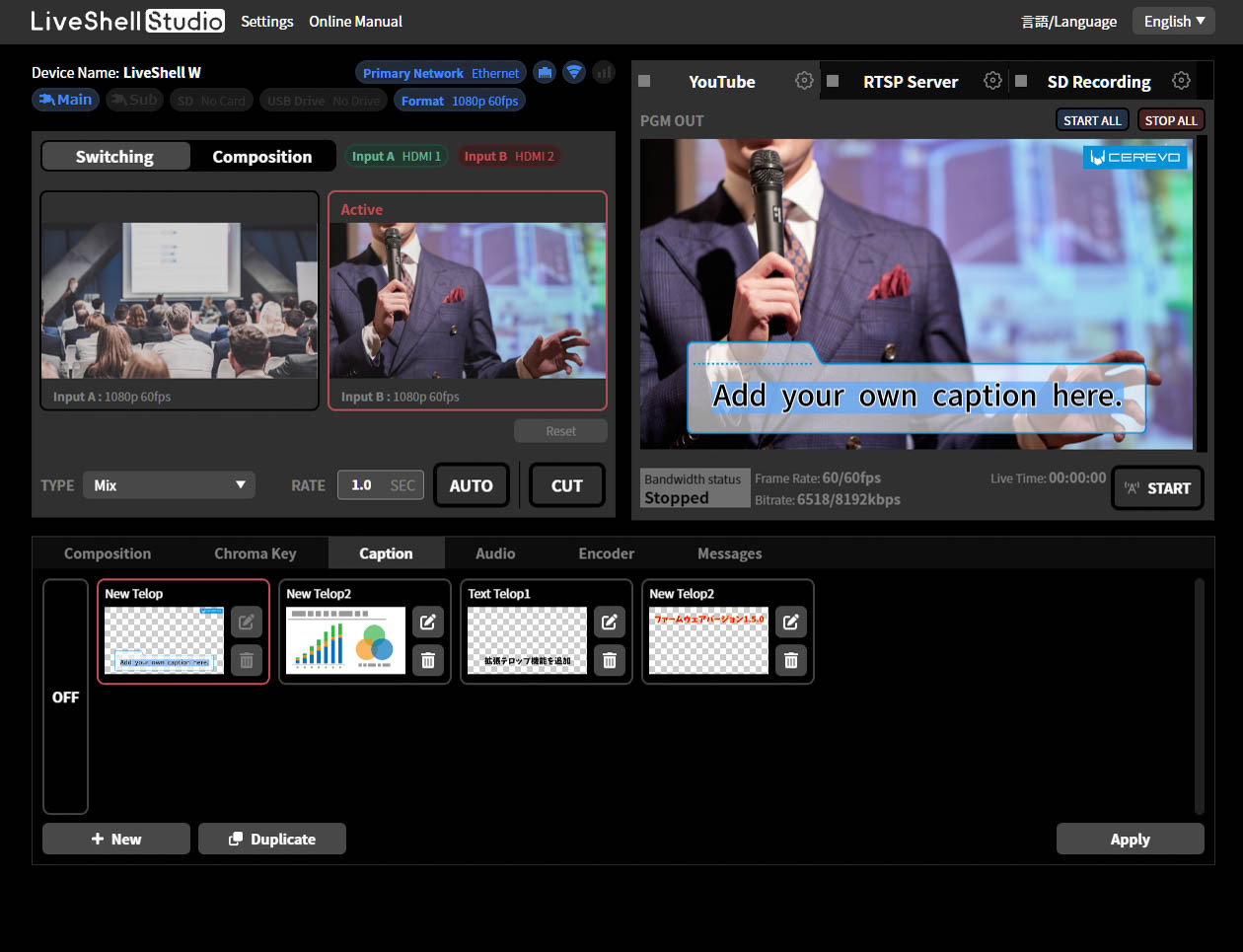 * Please refer to the online manual for instructions on how to update the firmware.
– Firmware v1.5.0
The following functions have been improved in the caption function of LiveShell Studio, which can superimpose text and images on the video being live streamed, now you can more easily create effects in real-time that match the content of the live stream broadcast.
Enhanced Functions
Text, background, border colors and transparency can now be specified from the color bar.
Multiple captions can now be turned On/Off and the stacking order can be swapped using the layer function.
All users who own LiveShell W will be able to use the applicable functions after updating the firmware. Please refer to the online manual for detailed instructions.
About LiveShell W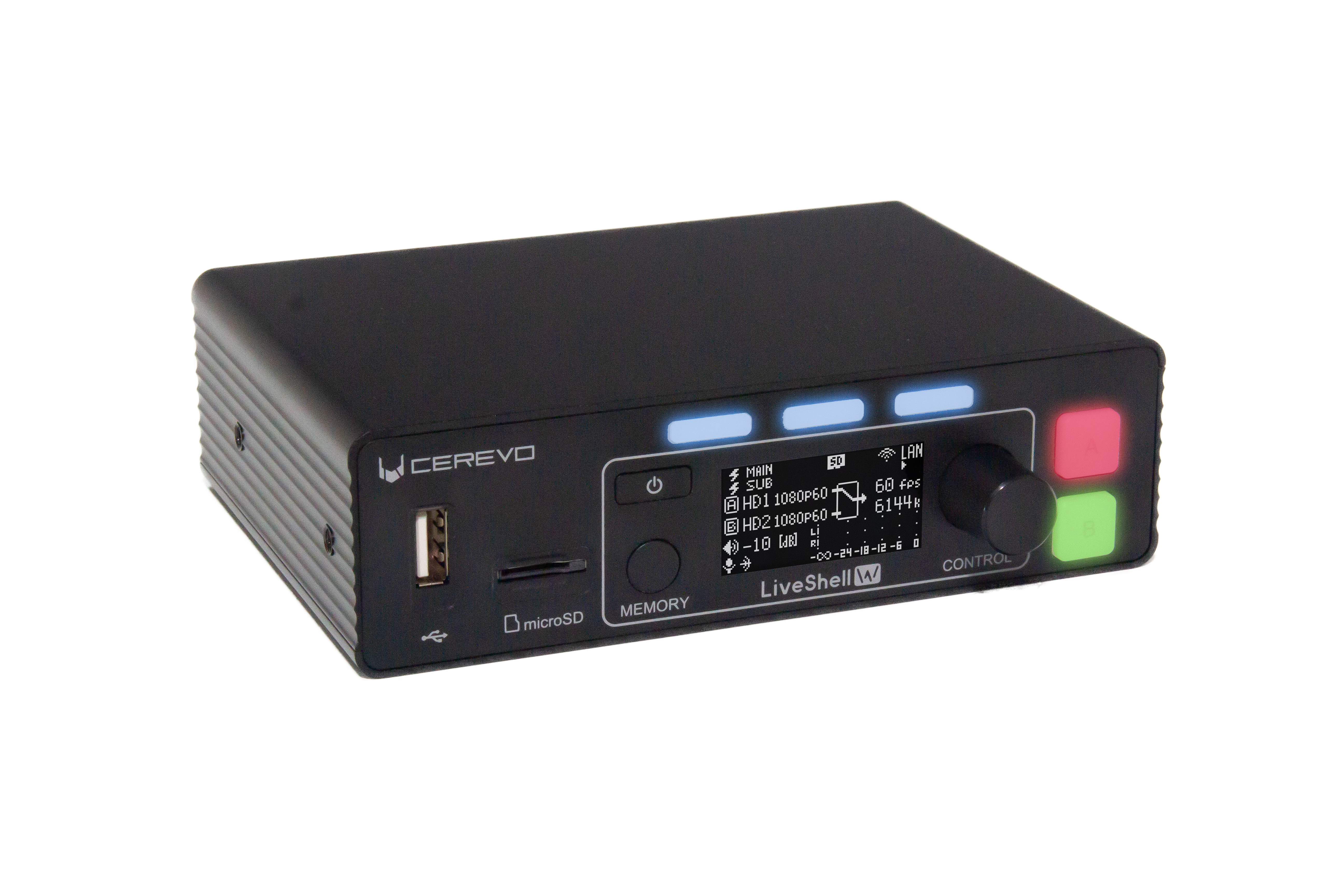 LiveShell W is a live streaming video encoder and the flagship model of Cerevo's LiveShell series, sold in more than 85 countries/territories worldwide. LiveShell W is a compact device with comprehensive streaming functions including two video input switching, audio input, monitor output and more. The control dial and video select button on the main unit can be used for video switching. A built-in microphone amplifier allows for flexible audio control.
LiveShell W Official Product Page
https://liveshell.cerevo.com/en/w/  
About LiveShell Studio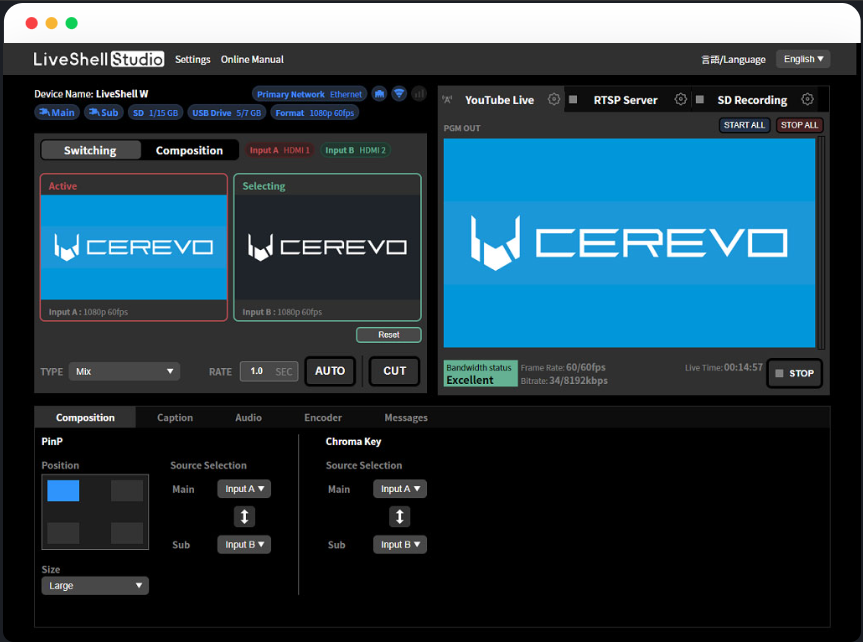 LiveShell Studio is an exclusive web app to control streaming while using LiveShell W. LiveShell Studio can be operated from PC browsers, tablets and smartphones that are connected to the same network as LiveShell W. Anyone can easily set up video effects such as mix, PinP, captions, chroma key and audio effects, as well as set live streaming destinations. With LiveShell Studio, you can easily change video and audio settings via the simple UI, controlling things such as pull-downs and sliders, video switching, audio mixing, destination and recording. The necessary operations for live streaming can be completed on a single screen. A memory function is currently scheduled to release sometime mid May 2023. It will instantly retrieve the layout you want. This will enable a smooth workflow even in a hectic environment. Details will be announced separately on Cerevo's official website and social media accounts.
Product Inquiry:
support-global@cerevo.com