Thank you for your continued support of Cerevo products and services.
Due to users' usage patterns for Cerevo's smart toy "Moving, Talking and Synchronizing TACHIKOMA 1/8 scale" we will no longer support functions that require Internet connectivity. In addition, the development and updating of firmware for the product will be terminated.
We would like to express our deep gratitude for the fact that 1/8 TACHIKOMA is still used by many customers around the world.
Users will still be able to interact with 1/8 TACHIKOMA via the dedicated app, please see below for further details.
About 1/8 TACHIKOMA End of Service
All functions provided by connecting to the Internet (weather forecast, schedule confirmation, message recording, information retrieval, parallelization, etc.) will be terminated.
End Date and Time
Tuesday, August 31, 2021 12:00 (JST)
About Product Use
Even after the above functions are terminated, the following functions can still be used by connecting to the dedicated app in stand-alone mode.
Conversation with 1/8 TACHIKOMA (Response via original recorded voice of 1/8 TACHIKOMA only)
Maneuver Mode (Walking, running control from within the app)
Photography (Taking photos from within the app)
Please refer to the online manual for usage instructions.
https://tachikoma.cerevo.com/en/docs/usage-without-internet/
In addition to the announcement of the end of the previous listed functions, the Android version of the 1/8 TACHIKOMA app will be releasing a Voice Collection feature which allows you to play back lines used in past conversations with 1/8 TACHIKOMA. This will make it possible to enjoy the voices of 1/8 TACHIKOMA from the app at any time.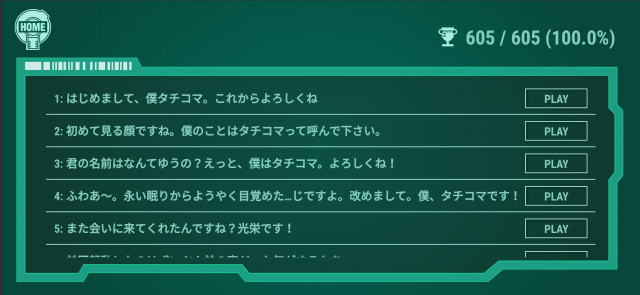 If you are using the Android app, please update to the latest version and try out the new feature.
1/8 TACHIKOMA Android App
https://play.google.com/store/apps/details?id=com.cerevo.tc1app
* The 1/8 TACHIKOMA app can only be used by those who have the 1/8 TACHIKOMA main unit.
* There are no plans to support voice collection in the iOS version of the app.
For any inquiries, please contact the Cerevo Customer Support team at –
support-global@cerevo.com