25th February, 2019
Termination of Service for the
Cloud Listening Device "Listnr"

Cerevo Inc., an Internet connected consumer electronics manufacturer based in Tokyo, Japan, announces that it will end the provision of services for the smart microphone "Listnr" at 23:59 on 15th March 2019 (JST).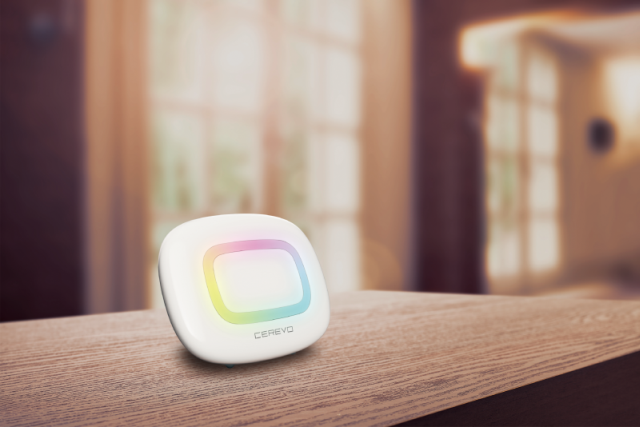 Listnr
https://listnr.cerevo.com/
Listnr is a compact IoT device that was launched in January 2016 and was developed based on the concept of "emotions become colors." Equipped with wireless LAN connectivity and a microphone, Listnr collects sounds and uploads them to the cloud for analysis in real time on a dedicated server. In addition, Listnr can detect emotions from infant voices by using the sound recognition engine "xauris" which was developed based on technology provided by Panasonic Corporation.
As a result of last year's sales discontinuation and low levels of Listnr usage activity, Cerevo will stop the connection function with "xauris" today, and all Listnr related services will stop on Friday, March 15 at 23:59 (JST).
We apologize for any inconvenience caused by this termination of service and thank everyone who has used Listnr. We appreciate your patronage and will continue considering the development of home appliances that enrich our lives.
Inquiries
For any questions about Listnr, please contact us via email below.
support-global@cerevo.com
*Our support center is located in Japan, so replies will be sent during Japanese business hours (Japanese timezone is UTC+9).
*Our support center is closed on Japanese holidays.
*We currently do not offer phone support.
---
About Cerevo
Cerevo Inc. was founded in 2008 and is located in Tokyo, Japan with a branch office in Redmond, WA, USA. Cerevo is a small batch company focusing on making unique networked devices and connected solutions for both consumer and professional users based on its "Global Niche" concept. Cerevo's products have been recognized globally and are sold in more than 80 countries and regions.
Over 25 products have been released including, the LiveShell series – devices to enable live streaming on Ustream and YouTube Live using only a video camera, LiveWedge – a 4 input HDMI switcher with live streaming capabilities, Tipron – a smart robot projector for homes or businesses, and the XON series of smart sports products. For more information, please visit – http://cerevo.com
日本語のお知らせはこちら

Press Contact:
Cerevo Inc.
press-global@cerevo.com
https://www.instagram.com/cerevo_global/
https://www.facebook.com/CerevoGlobal
https://twitter.com/CerevoGlobal
Press Release/Alert:
https://info-en-blog.cerevo.com/