24th January, 2019 –
Cerevo will be displaying its best selling officially licensed smart toy, DOMINATOR, a fully mechanized, transforming replica of the gun used in the hit anime "PSYCHO-PASS" (©PSYCHO-PASS Committee).
In commemoration of the release of the "PSYCHO-PASS Sinners of the System" theater animation trilogy screening, Tower Records Inc. will open a collaboration cafe called "GINO THE CAFE" at its TOWER RECORDS CAFE (Omote-Sando Shop) for a limited period from 24th Jan through 3rd March 2019.
For details of DOMINATOR, please see http://dominator.cerevo.com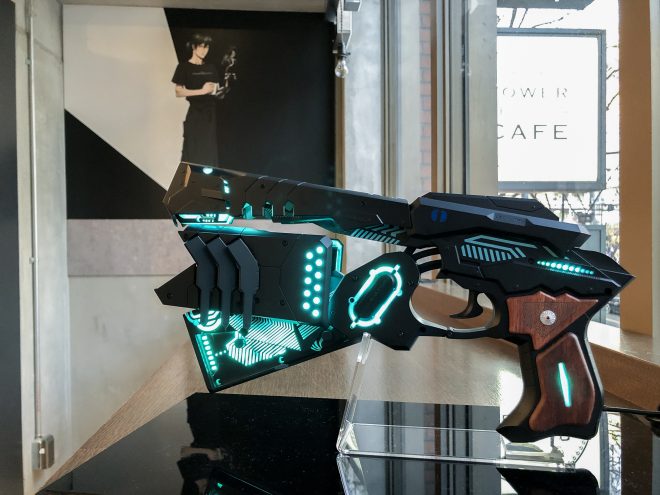 About "GINO THE CAFE"
Open period: 24th Jan. – 3rd Mar. 2019
For details of the cafe, please see https://tower.jp/article/news/2019/01/10/c101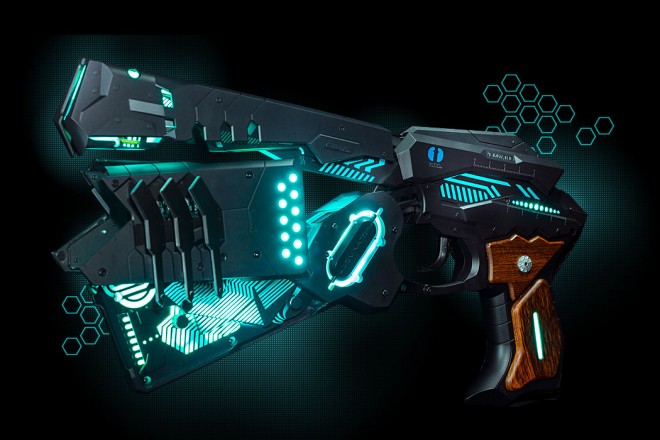 DOMINATOR, a fully mechanized, transforming replica of the gun used in "PSYCHO-PASS"
https://dominator.cerevo.com/
© PSYCHO-PASS Committee © Cerevo Inc.
※DOMINATOR is a display only. In the cafe, customers can not experience or purchase DOMINATOR. The product is available at the Cerevo Official Store.
---
About DOMINATOR
DOMINATOR has been created under the supervision of Production I.G director Naoyoshi Shiotani and Nitroplus designer Makoto Ishiwata. DOMINATOR features characteristics identical to the devices seen in PSYCHO-PASS such as automatic transformation, voiceover* and sound effects, authentic LED lighting, touch sensor activation, Crime Coefficient analysis and more. DOMINATOR can also be connected to the Official Companion App* to enable connected features.
The Standard Edition and Special Edition differ in the materials and design of the grip and the emblem, there is no difference in functionality.
DOMINATOR SPECIAL EDITION – The DOMINATOR SPECIAL EDITION features a grip made from natural rosewood with a polished finish. The Public Safety Bureau mark above the grip is crafted from aluminium and decorated with a synthetic ruby.

DOMINATOR STANDARD EDITION – The STANDARD EDITION grip is made from ABS polymer with a wood style finish.
*Japanese voiceover only, companion iOS/Android app text can be switched between English and Japanese.
About Cerevo
Cerevo Inc. was founded in 2008 and is located in Tokyo, Japan with a branch office in Redmond, WA, USA. Cerevo is a small batch company focusing on making unique networked devices and connected solutions for both consumer and professional users based on its "Global Niche" concept. Cerevo's products have been recognized globally and are sold in more than 70 countries.
Over 25 products have been released including, the LiveShell series – devices to enable live streaming on Ustream and YouTube Live using only a video camera, LiveWedge – a 4 input HDMI switcher with live streaming capabilities, Tipron – a smart robot projector for homes or businesses, and the XON series of smart sports products. For more information, please visit – http://cerevo.com
日本語のお知らせはこちら

Press Contact:
Cerevo Inc.
press-global@cerevo.com
https://www.instagram.com/cerevo_global/
https://www.facebook.com/CerevoGlobal
https://twitter.com/CerevoGlobal
Press Release/Alert:
https://info-en-blog.cerevo.com/