FOR IMMEDIATE RELEASE
3th January 2017, Las Vegas
Debuting at CES 2017 – "

Taclim", The World's First VR Shoes and Gloves, with Built-in Tactile Devices


– A Unity Plug-in allows developers to create content using Taclim as an input and output device –
Cerevo, an Internet connected consumer electronics manufacturer based in Tokyo, Japan, announces Taclim, the world's first VR shoes and gloves, with built-in tactile devices for haptic feedback.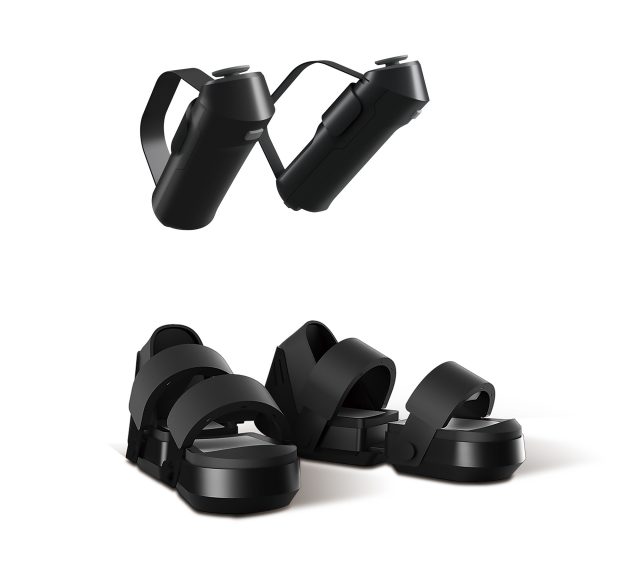 Taclim
https://taclim.cerevo.com
Prototypes will be exhibited at CES Unveiled on 3rd January and at CES 2017 which runs from 5th to 8th January  in Las Vegas, Nevada, United States. Taclim is scheduled to be available for purchase in Autumn 2017 at a price between US$1,000 to 1,500.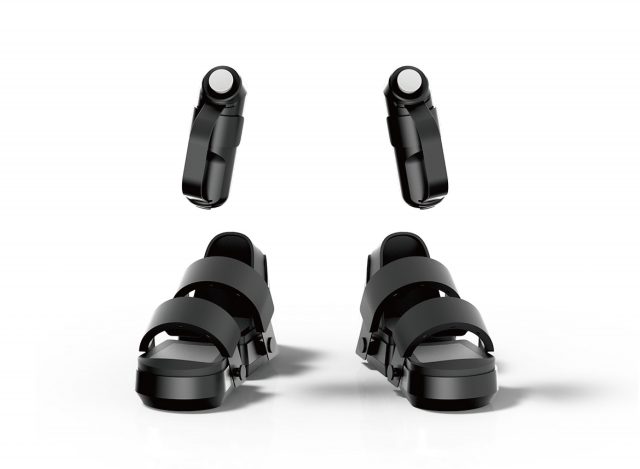 Taclim is a set of VR shoes and gloves that are capable of detecting user movements as input and translating in-VR action to real world haptic output. Cerevo has specially developed customized tactile devices in collaboration with Nidec Seimitsu Corp., there are total of eight state-of-the-art tactile devices in the shoes and gloves. In enabling haptic feedback for the user's hands and feet according to images and sounds in a VR space, users become more engrossed, resulting in increased immersion above and beyond what is currently experienced visually and aurally when in a VR world.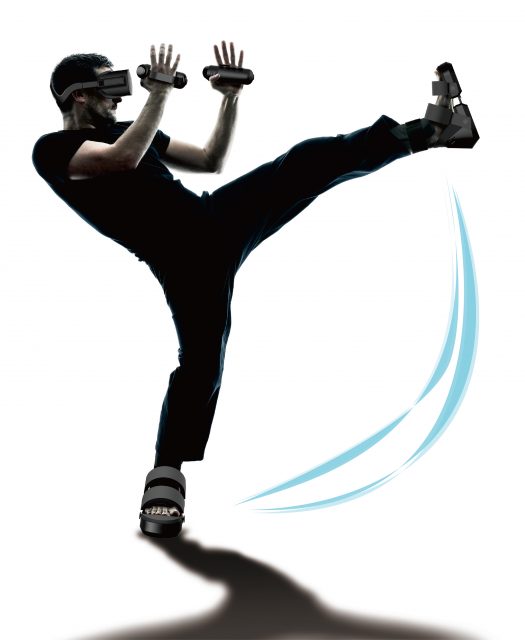 Since the built-in tactile devices can freely change the strength of feedback, a sense of stepping on different ground in a VR space such as desert, grassland, water and more can be achieved via haptic feedback. Also, the 9-axis sensor built into the shoes and gloves functions as an input device to capture movement to reflect actions in the VR space.
At CES 2017 where Taclim's first public release prototypes will be displayed, Cerevo will show a VR game demonstration "Taclim demonstration with Headbutt Factory", newly developed for Taclim based on a new PlayStation®VR game title "Headbutt Factory", developed by Gemdrops Inc. which is scheduled to be released at the end of January 2017. The title is planned to be offered free of charge when Taclim is released.
The development environment for Taclim is provided as a Unity plug-in, allowing developers to freely develop content using Taclim as an input/output device. You can also create your own tactile data by defining basic haptic feedback as sample data, or by importing files in WAV format.
Taclim will be available in 2 different versions to take advantage of different wireless connectivity environments. Alongside the Bluetooth version which allows for wide compatibility with existing standards, a Sub-GHz version will be available, utilizing the Sub-GHz band to ensure stable communication performance even in crowded wireless traffic environments, such as events with large numbers of people.

Specifications (Subject to change during development)
 Sensors
 9 axis sensor (acceleration, angular velocity, geomagnetism)
 Number of Tactile  Devices
 8 (Gloves 1×2、Shoes 3×2)
 Wireless Connectivity
 BLE (Bluetooth 4.1),
Sub-GHz:
Japan    920MHz
USA      815 MHz
Europe 868MHz
 Charging Port
 Micro USB
 Battery Life
 Approx. 2 hours (When sensing haptic feedback once in every two seconds)
 Charging Time
 Approx. 3 hours
 Size
 Shoes: 290×100×140mm (W×D×H)
Gloves: 50×50×147mm (W×D×H)
 Weight
 Shoes: TBD
Gloves: TBD
Press Images:
A selection of high resolution images can be found at the link below.
https://s3-ap-northeast-1.amazonaws.com/cerevo-share/170103_image_taclim.zip
Cerevo's CES 2017 press kit can be found at the link below.
http://cerevo.com/presskit/ces2017

Cerevo's CES site.
http://cerevo.com/ces2017
※日本語プレスリリース(こちら)
Exhibition Information
Event Name: CES 2017
Exhibition Period: 5th January to 8th January 2017
Cerevo Booth Address:  Sands, Halls A-D – 43412
Health & Wellness marketplace
Cerevo Inc. | Map Your Show
http://ces16.mapyourshow.com/7_0/exhibitor/exhibitor-details.cfm?ExhID=T0010615
About Cerevo
Cerevo Inc. (Consumer Electronic REVOlution) was founded in 2008 and is located in Tokyo, Japan with a branch office in Redmond, WA, USA. Cerevo is a small batch company focusing on making unique connected products and solutions for both consumer and professional users based on its "Global Niche" concept. Cerevo's products have been recognized globally and are sold in more than 55 countries. Over 25 products have been released including, CEREVO CAM – a digital camera with internet connectivity, the LiveShell series – devices to enable live streaming on Ustream and YouTube Live using only a video camera, LiveWedge – a 4 input HDMI switcher with live streaming capabilities, Tipron – a smart robot projector for homes or businesses, and the XON series of smart sports products. For more information, please visit – http://cerevo.com
Press Contact
Cerevo Inc.
Chitose Nii, Gobal Communication
press-global@cerevo.com
https://www.instagram.com/cerevo_global/
https://www.facebook.com/CerevoGlobal
https://twitter.com/CerevoGlobal
###