Cerevo upgraded its 24-hour live stream feed called "Akihabara Live Camera" to use LiveShell X.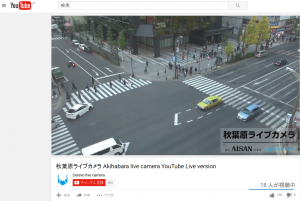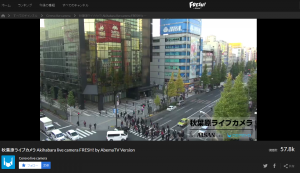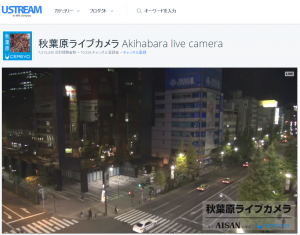 Cerevo started 24 hour streaming using the 1st generation LiveShell in 2011 in cooperation with a company in Akihabara, Aisan Electronic, who are located at the major Akihabara Crossing. This is the 3rd upgrade to the live stream and will use the latest high-end model LiveShell X after previously upgrading to LiveShell PRO and LiveWedge in the past. *Cerevo started the streaming itself with its early times live streaming digital camera in 2010.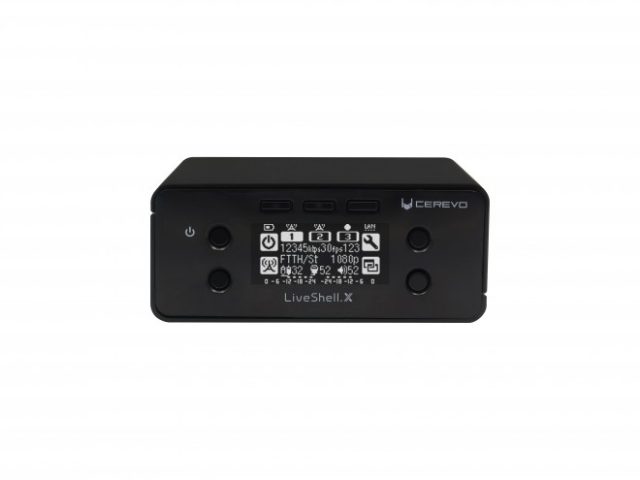 The live stream will be handled by LiveShell X, while the camera image will be switched by LiveWedge once every three minutes as in the past. The live stream will also now be available on 3 different services, YouTube Live and FRESH! by AbemaTV in addition to the existing Ustream stream.
Ustream
http://www.ustream.tv/channel/5883040

YouTube Live
http://www.youtube.com/channel/UCrGS8VyrgCqYwaogH5bQpxQ/live

FRESH! by AbemaTV
https://abemafresh.tv/akihabaralivecamera/60170

LiveWedge's auto screen switching feature is available to any users using the API which has previously been published. The details are below.
GitHub – cerevo/LiveWedge_API: LiveWedge control library and samples. 
GitHub – cerevo/LiveWedge_API: LiveWedge control library and samples
https://github.com/cerevo/LiveWedge_API

Cerevo's TechBlog :  Automatically control your camera feeds and LiveWedge – Golang library published to control LiveWedge.
https://tech-blog.cerevo.com/archives/990/ (Japanese Only)
About LiveShell X
LiveShell X was first unveiled at NAB 2016 in Las Vegas and enables you to live stream without a PC. Supporting H.265/H.264 live encoding at up to 1080/60p, realtime recording via microSD and multicasting with up to 3 simultaneous streams, LiveShell X is designed for professional quality broadcasting. For more information please see https://s.cerevo.com/x
About LiveWedge
LiveWedge is live streaming video switcher, mixer and recorder with 4 x HDMI inputs. It also broadcasts live video simultaneously via the Internet. Easy user control is available via the free LiveWedge companion iOS/Android tablet app. It also supports PinP and chroma keying as well as all basic transitions such as wipe, fade, cut etc. For more information please see – http://livewedge.cerevo.com/
About Cerevo
Cerevo Inc. (Consumer Electronic REVOlution) is located in Akihabara, Tokyo, Japan with a branch office in Redmond, WA, USA. Cerevo focuses on creating networked devices for consumer and professional users. Cerevo's products have been recognized globally for their unique connected solutions.
Cerevo has developed and released CEREVO CAM – a digital camera with internet connectivity, the LiveShell series – devices to enable live streaming on Ustream and YouTube using only a digital camera, SmartTrigger – a Bluetooth remote to enable the release of your digital camera shutter from your smartphone, LiveWedge – a 4 input HDMI switcher with live streaming capabilities and the XON series of smart sports products. These products are sold in more than 45 countries. For more information, please visit – http://cerevo.com
Press Contact
Cerevo Inc.
press-global@cerevo.com
https://www.facebook.com/CerevoGlobal
https://twitter.com/CerevoGlobal
Support Contact:
support-global@cerevo.com