FOR IMMEDIATE RELEASE
17th March 2016, Tokyo
Cerevo's first officially licensed smart toy DOMINATOR, from the hit anime PSYCHO-PASS, will be on show at both Silicon Valley Comic Con (18th-20th March) and Middle East Film & Comic Con (7th-9th April). Global pre-orders will begin on 20th March 2016.
Cerevo, a connected devices developer and creator, is pleased to announce that DOMINATOR, a fully mechanized, transforming smart toy replica of the gun used in the hit anime PSYCHO-PASS (©PSYCHO-PASS Committee), will have it's international debut at Silicon Valley Comic Con taking place from 18th-20th March 2016 at the San Jose Convention Center. Fans will also be able to see DOMINATOR in action at the Middle East Film & Comic Con in Dubai from 7th-9th April 2016.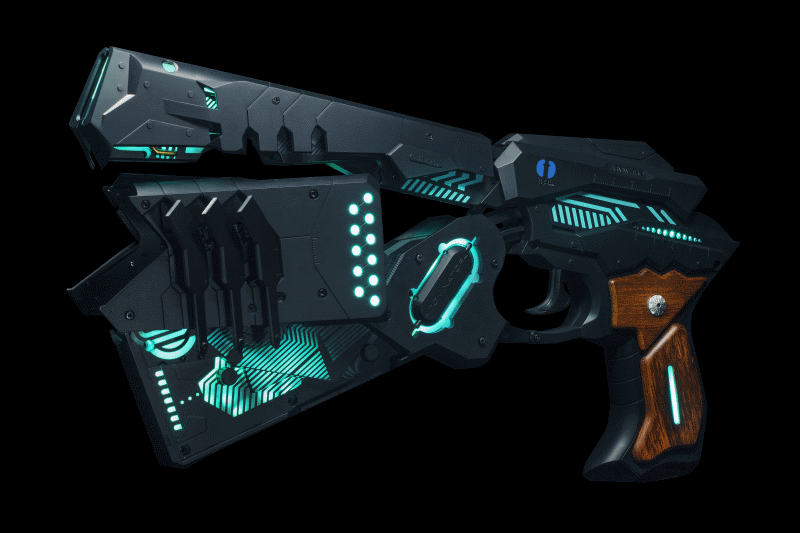 DOMINATOR
https://dominator.cerevo.com/en/
Transformation Action Movie
https://vine.co/v/i1AZFYpDwm5
Following DOMINATOR's international debut, global pre-orders will begin on 20th March 2016 at the Official Cerevo Store (http://gstore.cerevo.com/) for both the STANDARD EDITION and SPECIAL EDITION versions of DOMINATOR. Pre-order prices will be USD$799 for the STANDARD EDITION and USD$899 for the SPECIAL EDITION. Pre-orders will be fulfilled on a first come, first served basis. Prices exclude shipping and local taxes, Cerevo may be unable to ship DOMINATOR to some locations due to local laws.
Visitors to Silicon Valley Comic Con will be able to pre-order DOMINATOR in person at Cerevo's booth and limited numbers may be available for purchase pending approval from local authorities. Middle East Film & Comic Con visitors may also be able to purchase directly at Cerevo's booth depending on approval from local authorities.
About DOMINATOR
DOMINATOR has been created under the supervision of Production I.G director Naoyoshi Shiotani and Nitroplus designer Makoto Ishiwata. DOMINATOR features characteristics identical to the devices seen in PSYCHO-PASS such as automatic transformation, voiceover* and sound effects, authentic LED lighting, touch sensor activation, Crime Coefficient analysis and more. DOMINATOR can also be connected to the Official Companion App* to enable connected features.
The STANDARD EDITION and SPECIAL EDITION differ in the materials and design of the grip and the emblem, there is no difference in functionality.
DOMINATOR Special Edition – The DOMINATOR SPECIAL EDITION features a grip made from natural rosewood with a polished finish. The Public Safety Bureau mark above the grip is crafted from aluminium and decorated with a synthetic ruby.
DOMINATOR STANDARD EDITIOIN – The STANDARD EDITION grip is made from ABS polymer with a wood style finish.

Special Edition
Standard Edition
*Japanese voiceover only, companion iOS/Android app text can be switched between English and Japanese.
Specifications
Wireless Connection: Wi-Fi (IEEE 802.11b/g/n)
Lighting Specifications: Total 217 full colour, high brightness LEDs
Smartphone: Requires iOS 8.1 or later or Android 4.4 or later
Operating Time: Paralyzer Mode 90min, Eliminator Mode 30min
Weight: 750g (including Battery)
Recommended Age: 15 and above
Press Images
A selection of high resolution images can be found at the link below.
https://s3-ap-northeast-1.amazonaws.com/cerevo-share/image_dominator.zip
Event Information
Event Name : Silicon Valley Comic Con
Exhibition date: 18th-20th March 2016
Venue: San Jose Convention Center
Cerevo Booth Number : 943
Entrance fee: USD$10+
Event Name :  Middle East Film & Comic Con
Exhibition date: 7th-9th April 2016
Venue: Dubai World Trade Center, Za'abeel Halls 4, 5 and 6
Cerevo Booth Number : SCI72
Entrance fee: AED 100-500
About Cerevo
Cerevo Inc. (Consumer Electronic REVOlution) is located in Akihabara, Tokyo, Japan with a branch office in Redmond, WA, USA. Cerevo focuses on creating networked devices for consumer and professional users. Cerevo's products have been recognized globally for their unique connected solutions.
Cerevo has developed and released CEREVO CAM – a digital camera with internet connectivity, the LiveShell series – devices to enable live streaming on Ustream and YouTube using only a digital camera, SmartTrigger – a Bluetooth remote to enable the release of your digital camera shutter from your smartphone, LiveWedge – a 4 input HDMI switcher with live streaming capabilities and the XON series of smart sports products. These products are sold in more than 50 countries. For more information, please visit – http://cerevo.com
Press Contact
Cerevo Inc.
info-global@cerevo.com
https://www.facebook.com/CerevoGlobal
https://twitter.com/CerevoGlobal