FOR IMMEDIATE RELEASE
17th November, 2015 | Tokyo
Automatic alarms by syncing with Google Calendar. Wakes you up with 3 times louder sound than iPhone and needs to be shaken to stop, an action that makes you wake up.
Cerevo had released "cloudiss" a smart alarm that redefines the simple wake up alarm clock. cloudiss will be available for sale worldwide on the Official Cerevo Store and start shipping during November. (http://cerevostore.com/cloudiss/)
  cloudiss
http://cloudiss.cerevo.com/en
cloudiss is an small portable alarm that uses Bluetooth 4.0 (Low Energy) to sync and connect with your smartphone. Unlike the traditional alarm clock, cloudiss does not have a clock display, it's natural, minimalist design eschews displays and buttons with the body featuring only a single, hidden power button.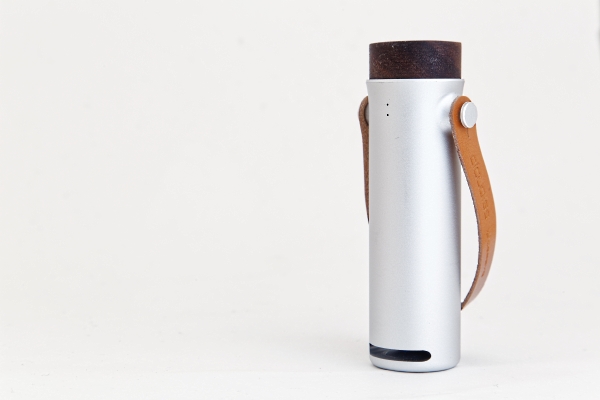 By using the cloudiss app you will be able to connect the device via Bluetooth to set up and control the alarm. You can schedule the alarm time manually or sync the alarm with your schedule from Google Calendar. An offset function enables you to set the alarm to sound at a set amount of time before the earliest schedule in your calendar to ensure you have time to wake up and get dressed before leaving your home or hotel.
The body is made from machined aluminium, the cap is crafted from natural walnut and the strap is made from genuine leather. Its minimalist design allows it to be placed in any location. By twisting the cap, you can reveal the hidden micro usb charging socket and power button.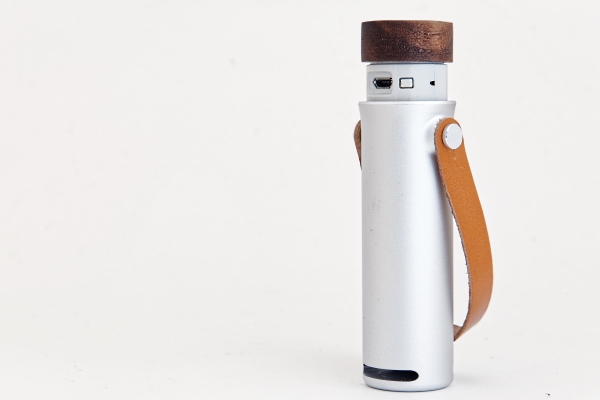 cloudiss can create a loud, easily heard alarm from its deceptively small body, producing sounds which are up to 3 times louder than the iPhone 6 alarm.
By shaking cloudiss in a vertical motion the alarm will stop, making it impossible to unknowingly disable the alarm. You can also set the alarm volume to small and cloudiss can be used as a casual alarm, for example, in the kitchen while cooking.
The cloudiss app has adopted text-to-speech, it can read out loud your schedule after you have stopped the alarm, so you are able to know what you have scheduled for the day as soon as you wake up.
cloudiss has an internal battery that lasts for 21 days and can be charged via a standard micro USB cable.
Specifications
| | |
| --- | --- |
| Size | Width 36.5mm x Height 91.5mm (without the strap) |
| Weight | 51g |
| Bluetooth | 4.0 (BLE) |
| App | iOS 8.3+ |
| Battery | 250mAh |
| Socket | Micro USB |
| Charging Time | 2 hours 30 mins. |
| Power | Up to 21 days2 |
| In the Box | Micro USB cable, spacer, quick start guide, warranty document |
About Cerevo
Cerevo Inc. (Consumer Electronic REVOlution) is located in Akihabara, Tokyo, Japan with a branch office in Redmond, WA, USA. Cerevo focuses on creating networked devices for consumer and professional users. Cerevo's products have been recognized globally for their unique connected solutions.
Cerevo has developed and released CEREVO CAM – a digital camera with internet connectivity, the LiveShell series – devices to enable live streaming on Ustream and YouTube using only a digital camera, SmartTrigger – a Bluetooth remote to enable the release of your digital camera shutter from your smartphone, LiveWedge – a 4 input HDMI switcher with live streaming capabilities and the XON series of smart sports products. These products are sold in more than 43 countries. For more information, please visit – http://cerevo.com
Press Contact
Cerevo Inc.
info-usa@cerevo.com
https://www.facebook.com/CerevoUSA
https://twitter.com/CerevoUSA