FOR IMMEDIATE RELEASE
Cerevo Receives 2015 CES Innovation Awards for LiveWedge,
a Newly Released Live Streaming HD Video Swither.
January 5, 2015 | Tokyo
Cerevo today announced that its newly released product "LiveWedge", a live straming HD video switcher has received 2015 CES Innovation Awards.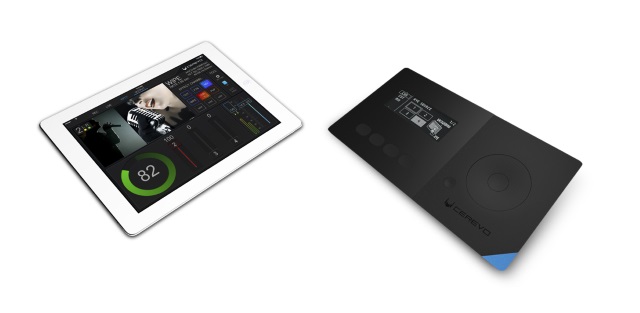 LiveWedge – Cerevo
http://livewedge.com
At CES(Consumer Electronics Show), is an internationally renowned electronics and technology trade show held each January at Las Vegas. Out of many newly released products from all over the world, LiveWedge has received the award in "Home Audio/Video Components and Accessories" category.
CES Innovation Awards – 2015 International CES, January 6-9
http://www.cesweb.org/innovation
LiveWedge is the video switcher with 4 x HDMI inputs and broadcasts live video simultaneously via Internet. It provides an easy user control via Smartphone/Tablet applications. It also supports PinP and video composition by Chroma key as well as all basic transmissions such as wipe, fade, cut and etc.
Products receied CES Innovation Awards will be displayed at Innovation Awards Showcase(Sands, #75545) during 2015 International CES, runs Jan. 6-9, 2015, in Las Vegas, Nevada. The product will also be presented at Cerevo booth in 2015 International CES to touch and check actual performance of the product.
Shipping of LiveWedge is scheudled to be sarting from mid of Jan. 2015. The official schedue and details will be announced at Cerevo web site http://cerevo.com .
Cerevo will also display newly released brand XON's frist product SNOW-1 at Cerevo booth in 2015 International CES. Please check a separate news release for the detail of SNOW-1.
About Cerevo
Cerevo was named after (Consumer Electronic REVOlution) and its HQ is locating in Akihabara, Tokyo, Japan. Cerevo focuses on creating network consumer devices. Cerevo makes its efforts to improve your daily life through the use of its products with the unique internet solutions.
Cerevo had developed and released CEREVO CAM, a digital camera with internet connectivity, LiveShell series, a device to enable to live stream on Ustream only with your digital camera, SmartTrigger, a bluetooth remote to enalbe to release the shutter of digital camera from your smartphone, and EneBrick, a mobile battery with function to connect usb keyboard for tablets. Those products are sold for more than 23 countries. For more information, please visit http://cerevo.com
CONTACT
If you need more product information than product web page: http://livewedge.cerevo.com/en/, please contact us through info-usa@cerevo.com
Cerevo USA LLC 8201 164th Ave NE, Suite 200 Redmond, WA 98052-7604