25th December, 2017 –
LiveWedge officially supports "FlexTally" with the latest firmware
New functions are now available for LiveWedge by applying the latest firmware released last week "Rev. 1464".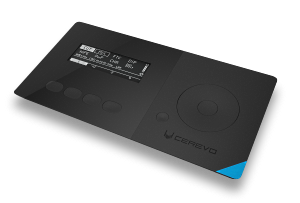 LiveWedge
https://livewedge.cerevo.com/
Cerevo's wireless tally lamp system and competitively priced and easy to set, FlexTally support officially added with the updated firmware. Now FlexTally can be directly connected with LiveWedge via Ethernet in addition to the regular connection by using a router.
FlexTally
https://flextally.cerevo.com/
The rest of the main new functions added are as follows.
・Fixed an issue where LiveWedge does not connect to Ethernet when DHCP fails.
・Added a new type of WIPE effect.
・Fixed the problem that connection between RTMP servers like Wowza Server and LiveShell X may cut out if an RTMP Acknowledgement Message is not received correctly.
・Added support for 1920px horizontal resolution recording when 1080p 24, 25 or 30 is set as "PROGRAM OUT".
・Added support for new resolutions – 1080p24, 25, 30 and 720p24, 25, 30.
For details of the update, please refer to the online manual.
10. Firmware update | LiveWedge online manual
https://livewedge-manual.cerevo.com/en/lw-10/
About LiveWedge
LiveWedge is live streaming video switcher, mixer and recorder with 4x HDMI inputs. It also broadcasts live video simultaneously via the Internet. Easy user control is available via the free LiveWedge companion iOS/Android tablet app. It also supports PinP and chroma keying as well as all basic transitions such as wipe, fade, cut etc. For more information please see – http://livewedge.cerevo.com/
About Cerevo
Cerevo Inc. (Consumer Electronic REVOlution) was founded in 2008 and is located in Tokyo, Japan with a branch office in Redmond, WA, USA. Cerevo is a small batch company focusing on making unique networked devices and connected solutions for both consumer and professional users based on its "Global Niche" concept. Cerevo's products have been recognized globally and are sold in more than 60 countries.
Over 25 products have been released including, CEREVO CAM – a digital camera with internet connectivity, the LiveShell series – devices to enable live streaming on Ustream and YouTube Live using only a video camera, LiveWedge – a 4 input HDMI switcher with live streaming capabilities, Tipron – a smart robot projector for homes or businesses, and the XON series of smart sports products. For more information, please visit – http://cerevo.com
Press Contact
Cerevo Inc.
press-global@cerevo.com
https://www.facebook.com/CerevoGlobal
https://twitter.com/CerevoGlobal
https://www.instagram.com/cerevo_global/
A selection of high resolution images regarding the update can be found at the link below.
https://s3-ap-northeast-1.amazonaws.com/cerevo-share/170227_image_liveshell_x_360.zip
Support Contact:
support-global@cerevo.com
Cerevo Online Store
http://gstore.cerevo.com/
※日本語のお知らせはこちら