Cerevo has released open source 3D model data for the frame mount and housing as the first "Hack RIDE-1" project, which will enable riders to use RIDE-1 with more diverse kinds of bicycles.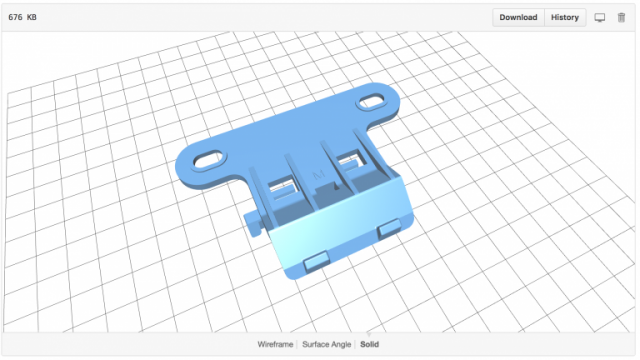 The files are in STL format and can be edited using 3D CAD software. The edited 3D models can then be printed with a 3D printer, enabling RIDE-1 to be used with unique shape bicycles or other vehicles that would previously have been incompatible.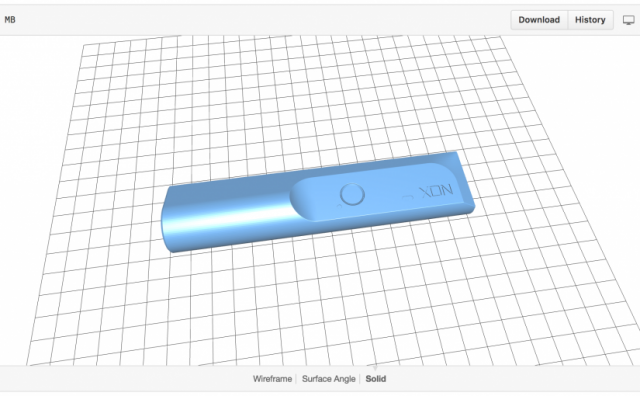 Model data is provided as 3 different bike mount sizes with MIT licenses. They are designed to attach to the bicycle bottle cage just like RIDE-1's standard mount. You can edit each mount to suit your needs and enjoy RIDE-1, it also possible to create original housing using the main housing model data. Please use according to CC BY-NC-ND 4.0.
Some of RIDE-1's latest updates include –
Password reset feature




Have you ever forgotten your password and can not log in to RIDE-1 during your ride? A password reset function was added to its web service. Now you don't need to worry about forgetting your password.

Improved usability of activity display screen
When manipulating the map on the screen, the scale changed or scrolled automatically. This is now fixed in the latest update.
*Improvements on usability are carried out irregularly.
We are planning to update the following features in the coming weeks –
Improving activity synchronization speed

Improving activity display

Complying with ANT + Bicycle Power profile
RIDE-1 Bluetooth Low Energy connectivity definitions and the release of the Web API are scheduled for the near future. If you have any interesting ideas please do not hesitate to contact info-global@cerevo.com
For more details on RIDE-1, please see the online manual –
RIDE-1 Manual
https://xon.cerevo.com/en/ride-1/home/
About RIDE-1
RIDE-1 has 9 different internal sensors to monitor a variety of cycling parameters and with RIDE-1's telemetry function, environment data, cycling dynamics, GPS distance information and the route data can displayed in real time on the companion smartphone app. 
About Cerevo
Cerevo Inc. (Consumer Electronic REVOlution) was founded in 2008 and is located in Tokyo, Japan with a branch office in Redmond, WA, USA. Cerevo is a small batch company focusing on making unique networked devices and connected solutions for both consumer and professional users based on its "Global Niche" concept. Cerevo's products have been recognized globally and are sold in more than 55 countries.
Over 25 products have been released including, CEREVO CAM – a digital camera with internet connectivity, the LiveShell series – devices to enable live streaming on Ustream and YouTube Live using only a video camera, LiveWedge – a 4 input HDMI switcher with live streaming capabilities, Tipron – a smart robot projector for homes or businesses, and the XON series of smart sports products. For more information, please visit – http://cerevo.com
Press Contact
Cerevo Inc.
press-global@cerevo.com
https://www.facebook.com/CerevoGlobal
https://twitter.com/CerevoGlobal
https://www.instagram.com/cerevo_global/
Support Contact:
support-global@cerevo.com
Cerevo Online Store
http://gstore.cerevo.com/
※日本語のお知らせはこちら